Everyone dreams of the perfect wedding day; something special, memorable, and out of this world. Well, Florida-based company Space Perspective has taken the 'out of this world' aspect of weddings quite literally!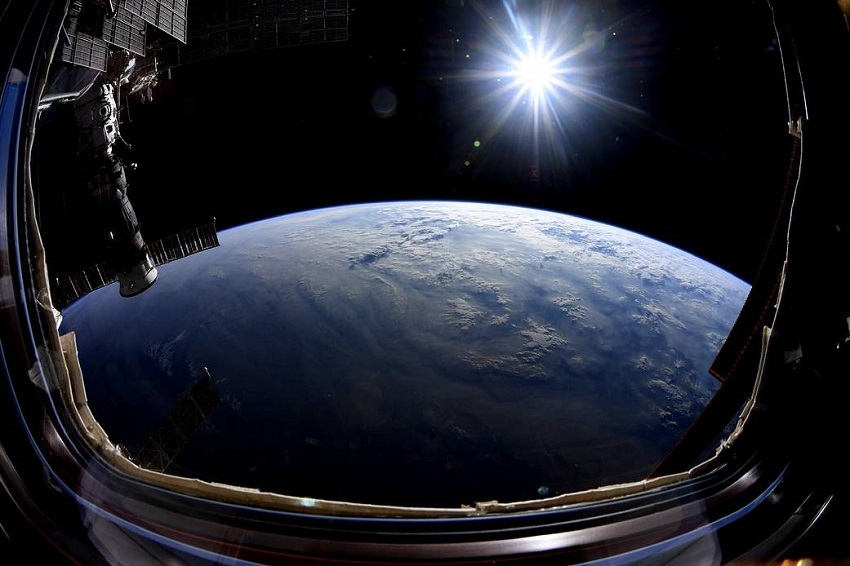 As of 2024, couples can start booking to have their weddings in outer space! Space Perspective, led by Jane Poynter and her husband Tom MacCallum, has developed space balloons that can float their way up to an impressive 30.5 Kilometres into space. For reference, airplanes fly between 10 and 13 Kilometres above sea level, so this is way beyond that mark! As Poynter said to The Observer:
"It's going to be insane! We launch from the Kennedy Space Center. It takes about two hours to get to the 30 km altitude. During the ascent you'll be able to see as far as 450 miles [724 Kilometres] in every direction, so you'll see the entire Florida peninsula, the Bahamas down through the [Florida] Keys over into the Gulf of Mexico."
Once your wedding party reaches space, you'll be met with 360- Degree Panoramic views of space, with the Earth's surface down below. As an added bonus, the no-glare windows of the balloon make it perfect to get some gorgeous wedding shots!
With trips lasting six hours, the lush balloons come equipped with nine luxurious seats for up to eight guests (and the pilot, of course!), as well as all the amenities: a bar for wedding drinks, a toilet for those motion-sick guests, and even WIFI for uploading Insta Stories! If that wasn't enough, breakfast is also included in the package!
Of course, a hefty six-figure bank account is required to even dream about such a stellar wedding, with the event having a price tag of $125,000 (around 106,000 Euros).
However, Poynter surprisingly pointed out that this event is much cheaper than their competitors, with one-hour trips on a Virgin Galactic Flight costing $250,000 and taking a trip on SpaceX's Crew Dragon all the way to the International Space Station setting you back up to $55 Million. So, considering the alternatives, it makes this balloon-wedding idea sound like a bargain!
Although, if you are planning a wedding up in space, make sure to save one of those eight guest seats for Jeff Bezos, considering how obsessed he's been with space lately. Plus, I'm sure he's got a bit of spare change for an expensive present!