Joyful, joyful! … Nearly three decades after her last spiritual and perfectly harmonised experience, Whoopie Goldberg will be returning to star in Sister Act 3, which was announced last Thursday during Disney Investor Day.
Goldberg, alongside Tyler Perry, will be producing the upcoming sequel, which will be making its debut on Disney+. But of course, and somewhat more importantly, Goldberg will be reprising her role as Deloris Wilson! (Hail the Holy Queen!)
And if you've never watched Sister Act 1 & 2 (which you totally should, by the way) Deloris Wilson is the lounge singer-turned-nun through a witness protection programme.
Disney has confirmed that "Sister Act 3" is officially being made with Whoopi Goldberg returning as Deloris. And it will be a Disney+ exclusive! Learn everything we know so far: https://t.co/aSgtskYvYG

— JustJared.com (@JustJared) December 11, 2020
The first movie of the iconic franchise was released in 1992 and totally boomed at the box office, grossing over 230 million dollars worldwide. Naturally, Goldberg starred in the movie alongside the talented Maggie Smith, Harvey Keitel, and Kathy Najimy.
Sister Act 2: Back in the Habit was then released the following year but unfortunately, it wasn't as successful. Though about a decade later, in 2011, a Sister Act musical then hit Broadway.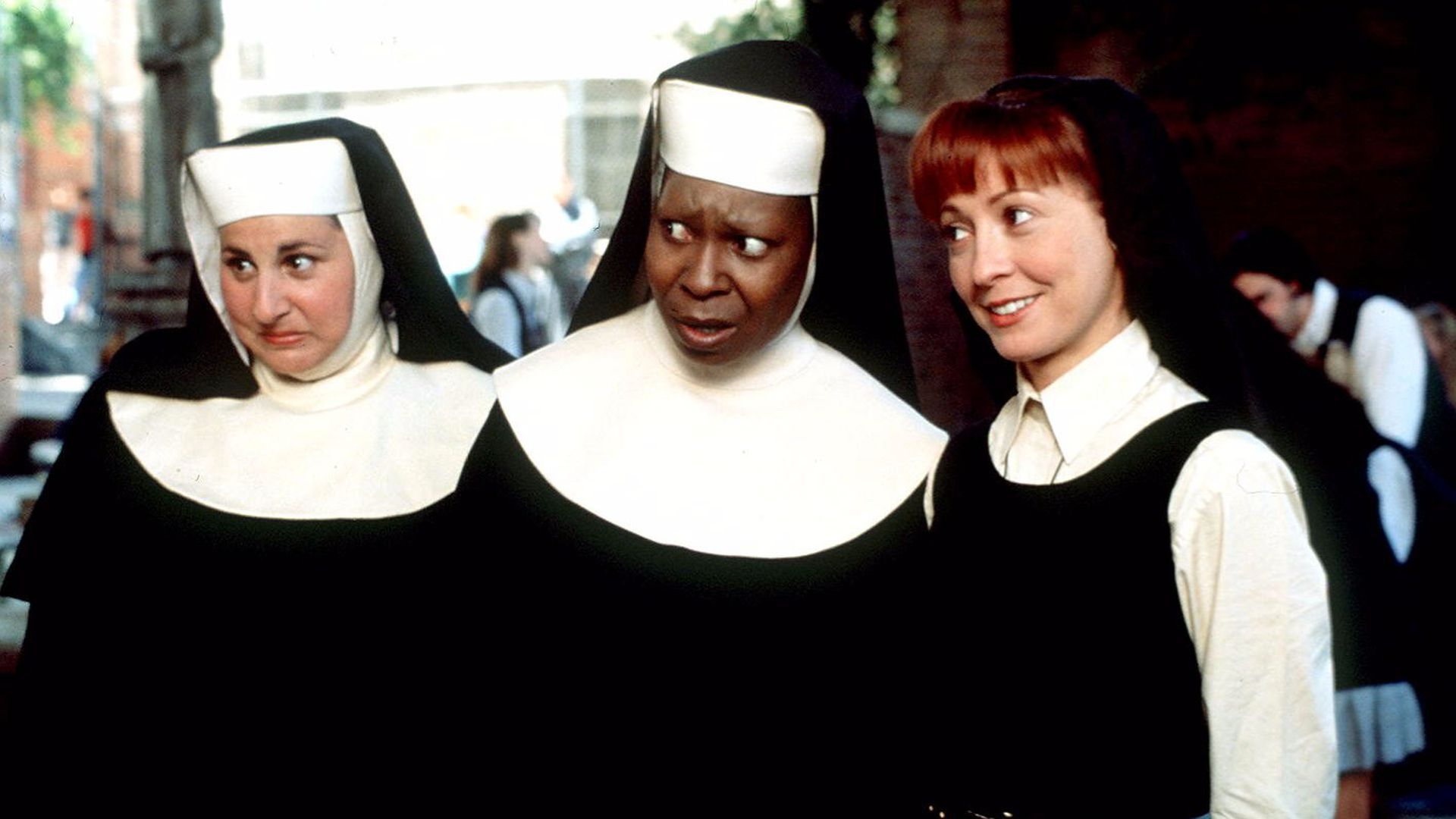 And it looks like this isn't the only movie Disney+ has in store for us, as Disney also dropped the announcement of a sequel to Enchanted and Hocus Pocus and a prequel to Toy Story.
In other words, praise the Lord because 2021, we're ready.