As a flock of kids waited outside Cinema 6 for the much anticipated showing of Toy Story 4, I couldn't help thinking to myself … this should be interesting. Within the first 15 minutes of the movie, I was already bawling my eyes out.
One of the things that genuinely grabbed my attention throughout the film is how the writers and producers made sure to remind you of what has happened in the previous Toy Stories in very subtle ways. But that's not all, even people who have never watched Toy Story before will be able to clearly understand what's going on in the movie, meaning that your non-Toy Story watching friend or SO, really has no excuses not to join you.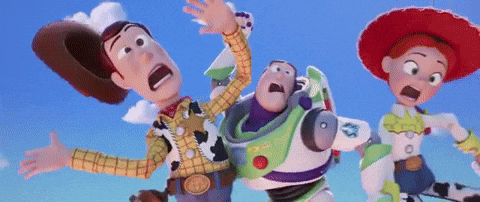 Apart from the flashback which the movie starts off with, there are moments where characters of the film re-tell tales of their past, helping us as viewers remember what went down in the previous movies. As a person who did not binge watch the other movies prior to watching this one, it really helped put some missing pieces back together in my head.
Get ready for some serious toy reunions, seeing characters that you haven't thought of in years and some real waterworks … I am not a very touchy person, but I'm a sucker when it comes to this sort of stuff. Wasn't all sad though, as with tears of heartbreak came so many moments of laughter.
Toy Story 4 started with children giggling in excitement, and ended with children giggling in happiness … and a bunch of older people crying. It's a movie that will be enjoyed by all ages. You know how animated movies have those little jokes that only adults can catch up on? Well Toy Story 4 has loads of them, leaving everyone entertained till the very last minute.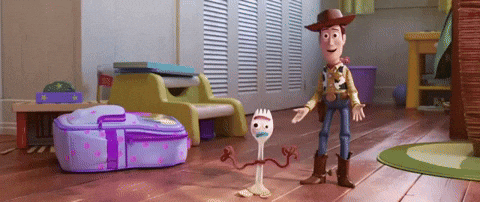 Reunite with your favourite toys and meet the newest additions to the Toy Story family – some of them cute, some weird ones and some downright creepy. Now you know an animated movie is good, when you can hear another 25-year-old going "this is not going to end well, I can just feel it" from four or five rows in front of you.
To my surprise, the movie was in 3D. Had my doubts, not going to lie and if I'm being completely honest, you only realise you're watching the movie in 3D if you take your glasses off and see the screen in double. May be the magic of 3D nowadays, but I don't recall anything particularly flying towards my face, which is the only thing I can criticise, considering the genre of the movie itself.
If you're watching Toy Story, make sure to stick around till the end because the post-credit scenes are definitely worth the wait.
Whether you're thinking of taking the family out for a movie night, want to take a trip down memory lane and add to those lovely Toy Story related memories, or are just looking for a really good and chill movie to watch, Toy Story 4 is now showing at the Eden Cinemas, so go grab your tickets by following this link.