Infrastructure Malta decided to bring some light into 2020 and held a competition, our "Most Beautiful Street in Malta 2020" to debunk which road in Malta is the nicest…
While it was a pretty tough choice, Żabbar's Sanctuary Road came in the first place! Sanctuary Road, which leads to the Żabbar Parish Church, is one of Malta's most welcoming and gorgeous roads, full of history and life. It's also one of the few main roads in Malta that leads to a church!
And it looks like the road will be welcoming a new plaque, in addition to the plaque commemorating the tragedy of the Vulcan plane disaster…
45 years ago, a Vulcan plane exploded and crashed onto Sanctuary Street, and from recollections of residents who were just kids at the time, the impact felt like a tremoring earthquake. Though by some kind of miracle, the event luckily didn't take that many lives.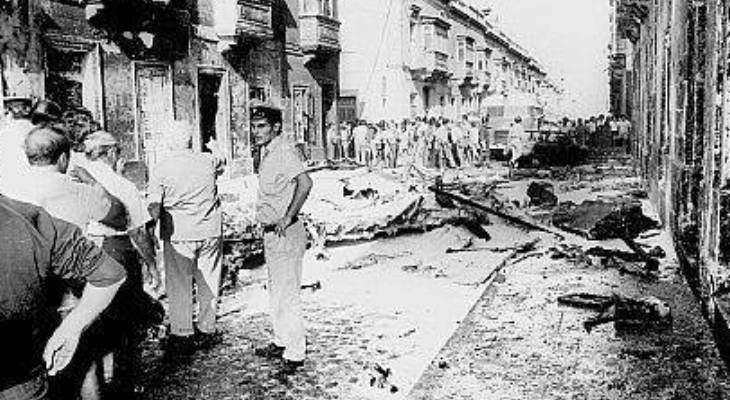 Sanctuary Street also leads to the Żabbar Sanctuary Museum, where artifacts of this incident, alongside other pieces of history dating from pre-history up until modern-contemporary, are found.
Additionally, Floriana's St. Anne's street has been voted the runner-up and is one of Malta's most famous main roads, despite it being used as a residential road in the past. The road was named after Mary's Mother, Saint Anne, of whom a statue can be found in Floriana.
Long before the Portes de Bombe gate we all know and love nowadays, there was also a gate named after her. Evidently, the entire road had a total makeover after World War II – and now, years later, it's one of the most beloved roads, especially during Carnival…no wonder it came in second place!
As for Żabbar's Sanctuary Street, it will be crowned the most beautiful road of Malta with a designated plaque this coming Sunday, at 10 am!