Blinding Lights quickly and easily became one of the catchiest tunes this year, with the song blowing up on radio waves and TikTok. I mean, who can't hum the catchy synth tune on demand?
Anyway, this massive track just got a remix from Spanish singer-songwriter Rosalia, who was on the track TKN with Travis Scott which also blew up on TikTok.
Rosalia now opens the tune with a verse in Spanish, and like any good remix, adds her own harmonies to the hook and a few lines to the bridge. An interesting remix, to say the least. The Weeknd teased this track on Thursday with a pic on Instagram with the iconic look from the Blinding Lights video, embracing Rosalia, which got fans speculating…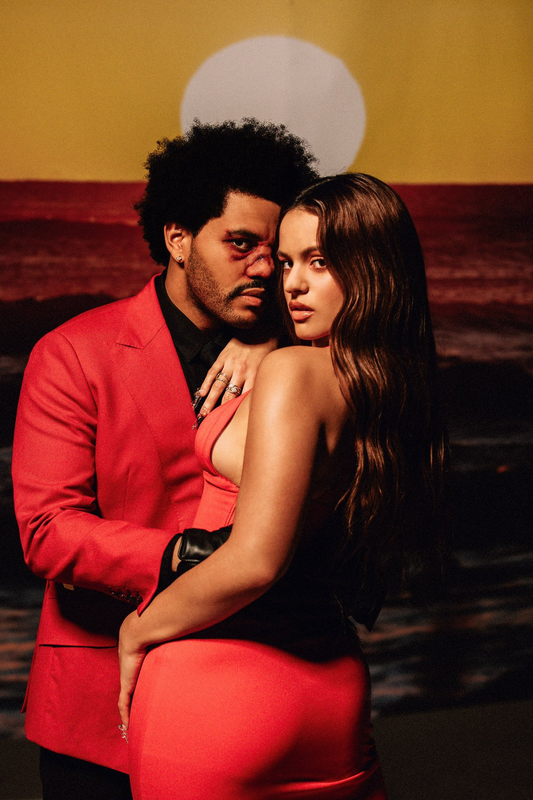 Looking through the comment section, fans are definitely having mixed feelings… My two cents? I think I prefer the original if I'm going to be honest, as The Weeknd's vocals shine on their own, but I do appreciate a good harmony on the hook!
So for now, we'll just sit back and see what the future holds for this Remix!