Did you ever wish to have a taste of every single ingredient when eating your lunch wrap? Well, now you can, with this cooking trend that's going viral on Instagram and Tik Tok!
Plus, it's pretty easy! Basically, you cut a slit half-way through the middle of your tortilla wrap, place your desired toppings on all four quarters of the wrap, then simply fold them into each other, and toast – boom!
This concept is probably not brand-new, but it is to most people, which is why the hack has gained so much traction on TikTok and Instagram. I mean, I'll surely never make a wrap the same way after watching this…
Several foodie influencers have also put their own spin on the hack, with many creations ranging from a crepe-like Nutella and fruit wrap to a pizza-esque wrap with pepperoni and cheese.
Personally, I had no idea you could do this to your wraps – but this definitely changes the lunching game!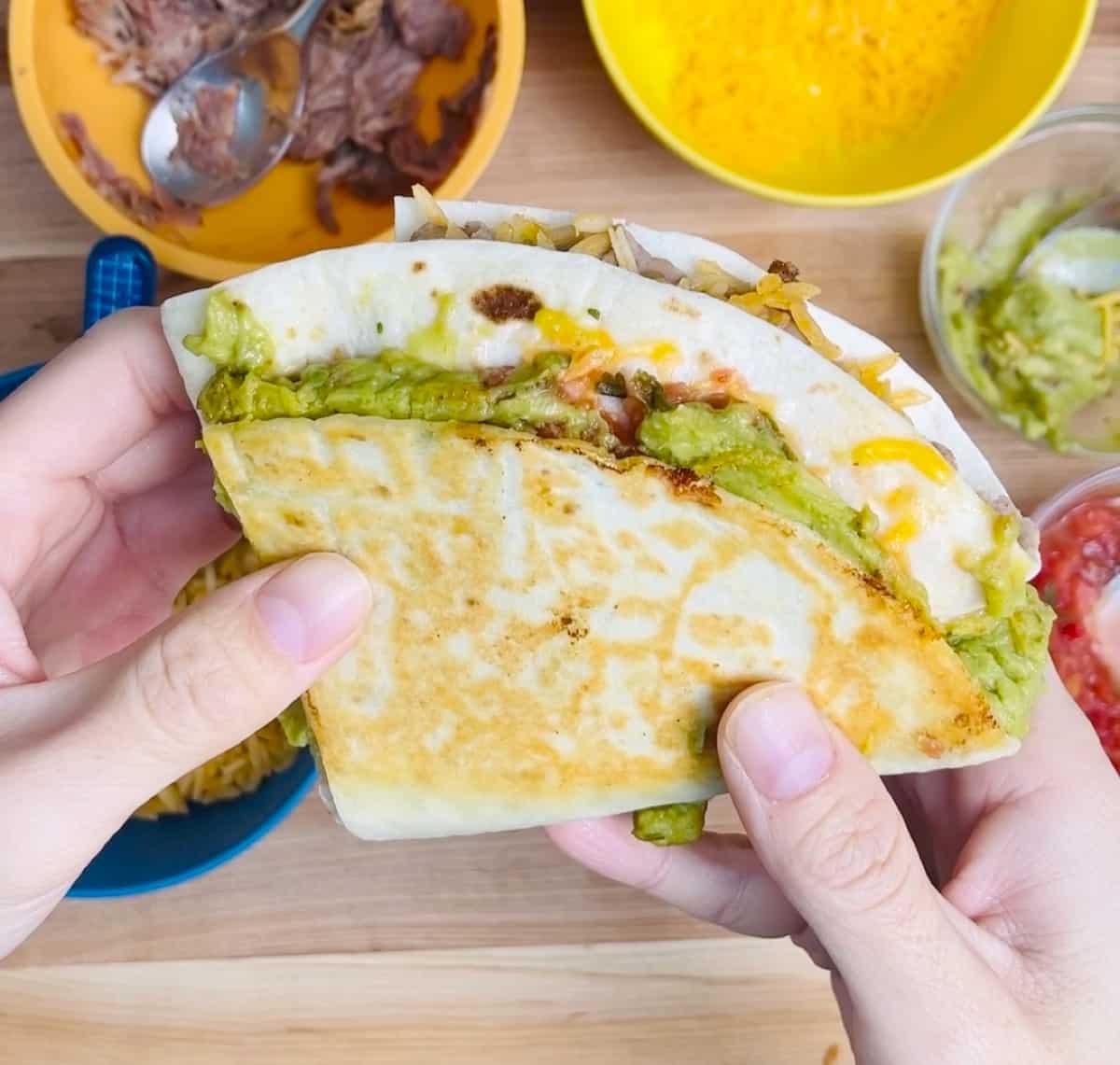 Did you know about this hack?