On the 9th of December, Netflix released its new movie 'Rose Island', which is based on the true story of Giorgio Rosa, who founded a tiny nation in 1968 off of the Rimini coast, embodying an entire generation's dreams and aspirations…
And if you've seen the movie already, or at least the trailer, which is directed by Sydney Sibilia, you can see that a mock-up was built in the middle of the sea – but looks can be pretty deceiving…
The replica was actually built here in Malta, in an infinity pool! Yep, the island scenes from Rose Island were all filmed in the Water Tank Facilities of the Malta Film Studios – which is one of the largest and most efficient production facilities in the world! In fact, the facilities have serviced over 200 feature films, TV movies, documentaries, and commercials.
The Netflix movie tells the tale of an engineer, Giorgia Rosa, who is constantly told that he is too caught up in his own world – so, he decides to do just that… by building his very own Island and declaring independence (10 points for the effort, honestly…)
This morning, the Malta Film Commission shared a behind-the-scenes look at the production which "brought a piece of 1960's history to life on the big screen". Malta Film Commissioner, Johann Grech, also shared, "We are so proud to have hosted Netflix's Rose island. All water scenes are shot at the Malta Film Studios".
"Well done to our film studios team and all the local film crew," Mr Grech told Bay.
Before production began, the crew knew they needed an Island…but with having to physically build it, taking it down post-production, and unpredictable weather conditions, they resorted to their one great solution – Malta, which they deemed to be "the perfect environment".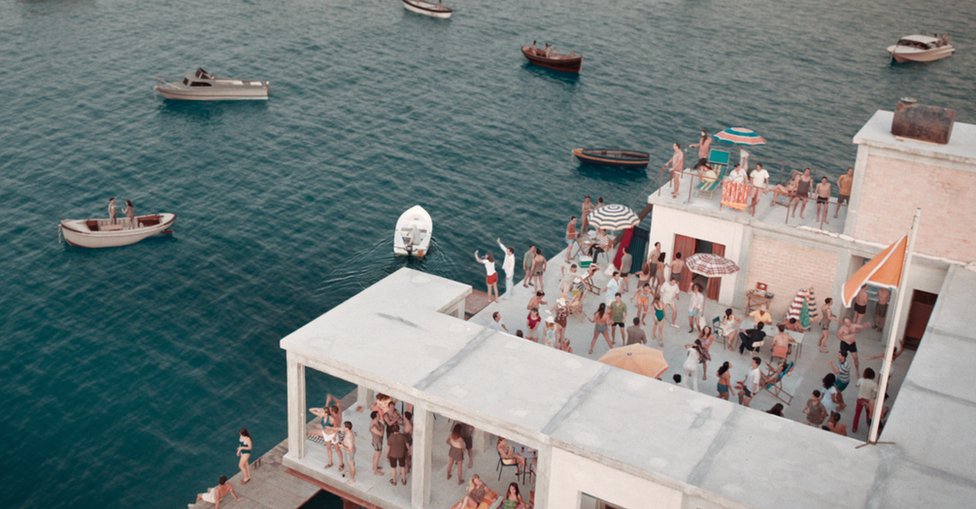 And if you're wondering how they managed to pull off such an impeccable replica, they had to completely drain the pool and then build a metal structure identical to the engineer's Island.