Celebrities standing out with their insane cars isn't entirely new, especially for rappers and singers, but Justin Bieber is bringing a totally over-the-top option to the table, with his Rolls-Royce Wraith – and one lucky YouTuber managed to catch a glimpse of it!
Justin has never exactly been shy about his passion for cars, and he was even one of the first to put a widebody kit on his Ferrari, but now he's sporting a Rolls-Royce that appears to be floating…
The all-electric 103EX Concept was no piece of tech that any car company could produce in the 21st century, but the tuner can fake it up until Rolls-Royce can make it!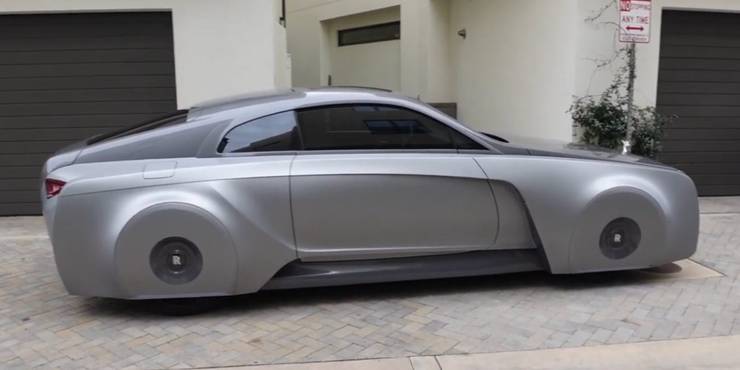 This car probably comes from West Coast Customs, not something Justin personally thought of, since they've done many similar builds, like Chris Brown's Lamborghini Gallardo.
For the vehicle to work safely – since the idea of copying the 103EX was interesting, but its covers move with the wheels, so a car cannot be produced as such due to its moving suspension – the bodywork gets flared out on the sides for room to steer.
A similar concept was also done for singer and rapper Will.I.Am's Tesla Model S a few years back.