It's official – we've gone way too long without Elfo on our screens – but fear not! As Netflix has finally released the official trailer for Disenchantment's upcoming season, which will be hitting our screens early on next year!
It's been a minute since the second season aired on Netflix back in September 2019. Whilst we were expecting to return to Dreamland this year too, the fantasy-comedy series faced delays in production due to the pandemic.
But Alas! Netflix will be airing the third season or Part 3 as they're calling it, on January 15th, 2021! The new season will consist of 20 episodes and sees the return of Abbi Jacobson as Bean, Nat Faxon as Elfo, Eric Andre as Luci, John DiMaggio King Zøg, Billy West as Sorcerio, Maurice LaMarche as Odval, and Tress MacNeille as Arch Druidess.
Disenchantment was created by Simpsons creator, Matt Groenig, and tells the tale of the medieval adventures of a binge-drinking, Bean, alongside her wide-eyed companion, Elfo, and personal demon Luci.
As the new trailer reveals, we'll be seeing Bean step up her princess game as concerns about her unstable father, King Zøg, and the future of Dreamland's leadership deepen.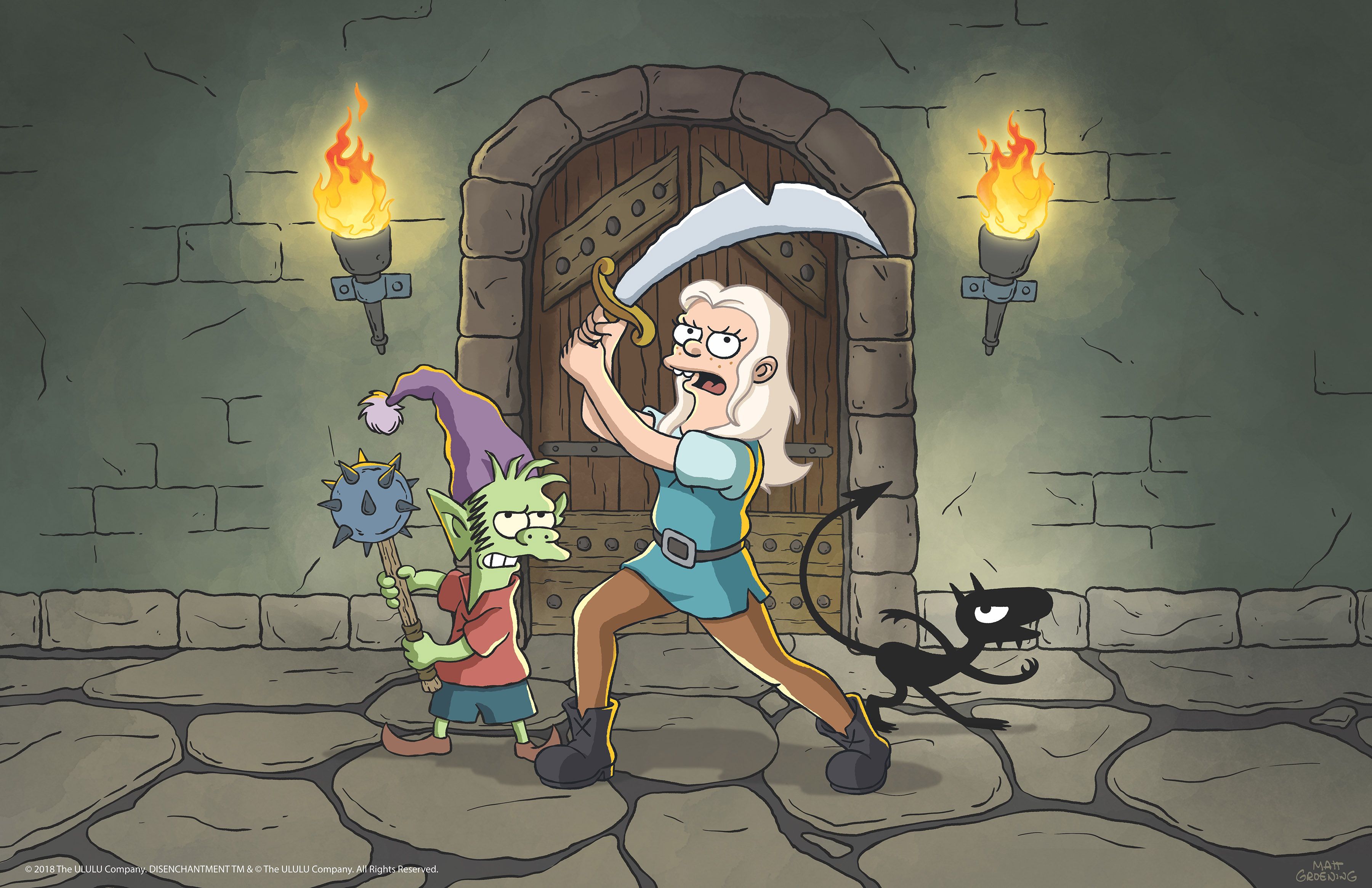 Netflix's synopsis reads: "The excitement builds in Disenchantment Part 3 as Bean continues to grow into her power and own her destiny. As the fearless friends venture out to discover new worlds, they might just find there really is no place like home."