One of Netflix's most beloved rom-com movies is the Kissing Booth series and now, after the widely successful sequel which came out last year, Netflix will be releasing the third and final film of the franchise…
2021 = a new movie EVERY WEEK on Netflix. Here's a sneak peek at 27 of the biggest, brightest, fastest, funniest, feel-good, feel-everything films and stars coming to Netflix this year pic.twitter.com/iCr1ZPrc7W

— NetflixFilm (@NetflixFilm) January 12, 2021
The sneak-peak of the upcoming third instalment came alongside a glimpse of 27 movies, which are all set to premiere this year!
The Kissing Booth actress Joey King, who plays Elle Evans, shared, 'I love seeing an incredible story come to an end'. It was also revealed that the second film and the third film were both shot at the same time in South Africa!
This meant the cast and crew were mostly unaffected by the ongoing pandemic which has shut down the production of hundreds of films and TV shows. Following the premiere of the sequel, Joel Courtney (Lee) shared in an interview, 'We filmed two and three at the exact same time.'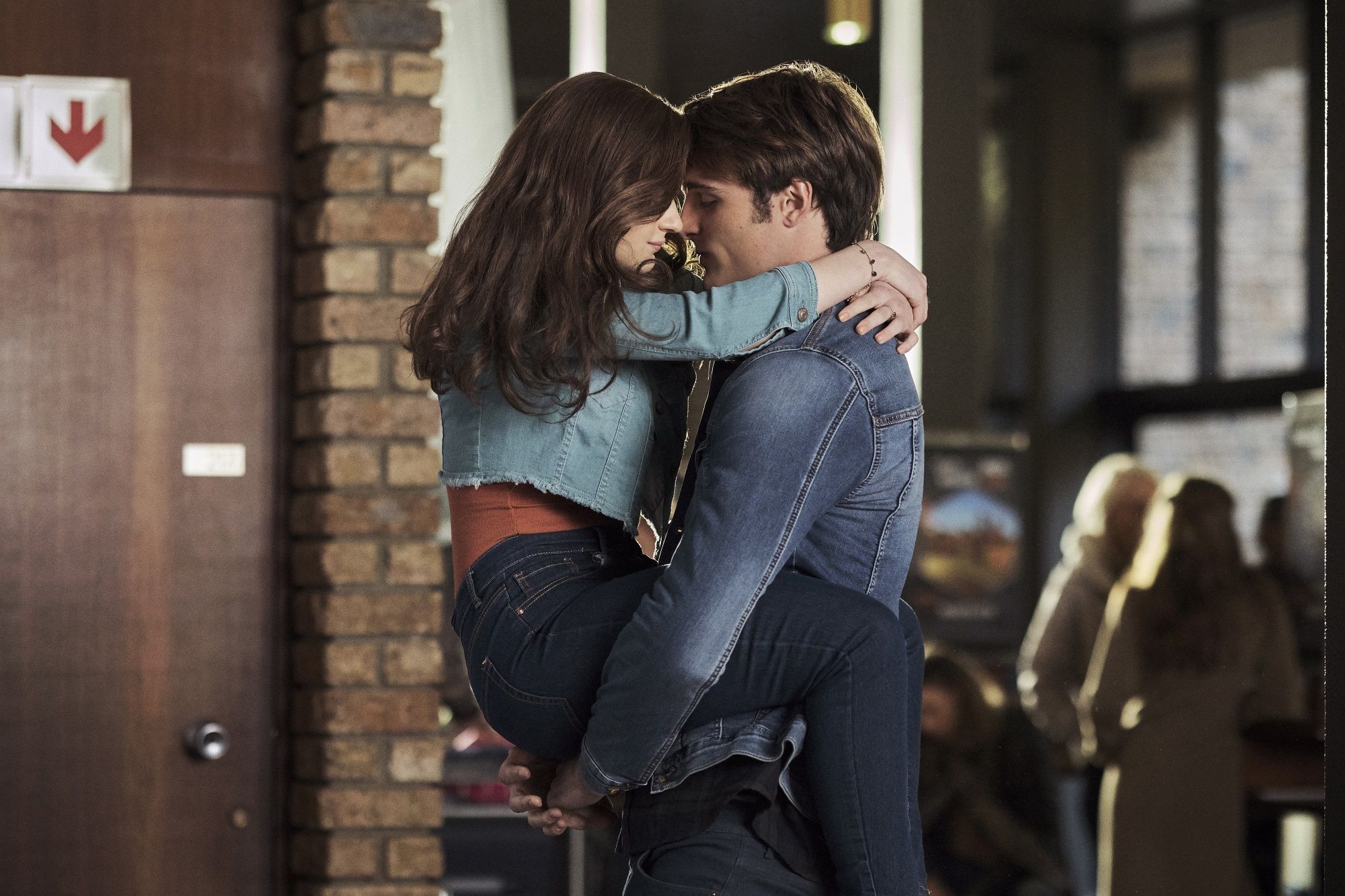 Joey King added, 'It was the hardest secret to keep ever'. All the main cast are set to return for the third film, including Joey, Joel, Jacob Elordi, Taylor Zakhar Perez, Maisie Richardson-Sellers, Meganne Young, and Molly Ringwald.
The upcoming movie will tackle Elle's challenges in deciding where she will attend college. She has been accepted to both Harvard, the same school as Noah, and Berkely, where BFF Lee has enrolled…
Netflix first gave us a taste of the third film in July where Elle hangs up a call from the Harvard Admissions Office while lounging at the pool with Noah and her friends.