Very Nice! The outrageous first trailer for Borat Subsequent Moviefilm: Delivery of Prodigious Bribe To American Regime For Make Benefit Once Glorious Nation of Kazakhstan is here – and it is everything we would expect!
The movie was filmed in COVID-19 times, and the virus is in fact referenced throughout the course of it. Moreover, remember the Donald Trump Impersonator interrupting a speech by current VP Mike Pence? Well, Sacha Baron Cohen WAS behind it!
The trailer sees our beloved Borat 14 years on from the first film, which, he says 'brought shame to Kazakhstan'. As he embarks back to Yankee Land for a 'secret mission', he's booed out the country. However, this time,  since everybody knows who he is, he takes on a series of disguises.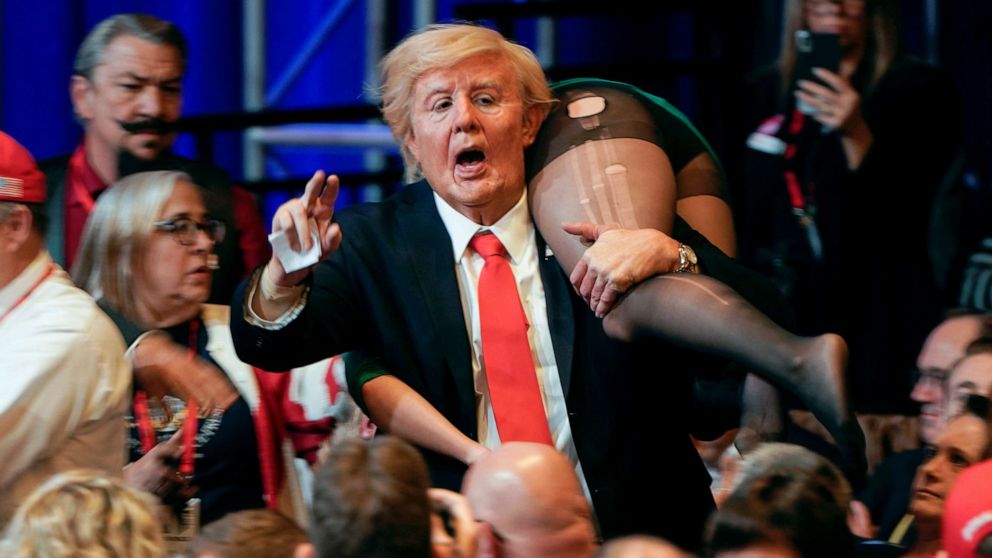 In this movie, Borat is not alone, as we are also introduced to his daughter, who Borat wants to give as a gift to someone close to the throne – and this is where we see Borat, impersonating Trump, interrupting Mike Pence's Speech at the 2020 Conservative Political Action Conference yelling to the vice president, "I brought a girl for you!"
This second Borat movie was filmed in secret, and reports didn't emerge that it was on the way until September. Baron Cohen was, however, filmed back in June at a far-right rally getting attendees to sing along to a shocking song about wanting to inject people like Dr. Anthony Fauci with the coronavirus, and Rudy Giuliani in July said he called the police after Baron Cohen tried to prank him.
Jagshemash my name Borat Sagdiyev, I like mouth party. Thank you Mr. Sacha Karen Cohen for let me usings your visual fax machine. Please you will look on this space tomorrow at 8.07pm Kazakhstan Time. Chenquieh pic.twitter.com/akdvw7vlTJ

— Sacha Baron Cohen (@SachaBaronCohen) October 1, 2020
Borat 2 will be available to stream on Amazon Prime on October 23.