Side-eyeing Chloe has recreated her renowned facial expression seven years later, who was only two when she pulled the face that became a sensational meme!
Chloe's mum was filming her and sister Lily in the back of the car back in 2013, knowing she was about to surprise them with a trip to Disneyland, but it wasn't Lily's tears that made the video a hit – it was Chloe's hilarious side-eye!
Now, Chloe has explained exactly what went down and even threw in a recreation of the side-eye, recalling, 'Well, I was two-years-old sitting in my car seat, and my sister was crying because my parents just said we were going to Disneyland.'
'So she was just crying, and I was just watching her cry, and then all of a sudden I do the face that I always do… And the rest is history.'
The original video on YouTube has now been viewed over 20 million times, but the side-eye meme has been used elsewhere as a Gif, tweet, and meme.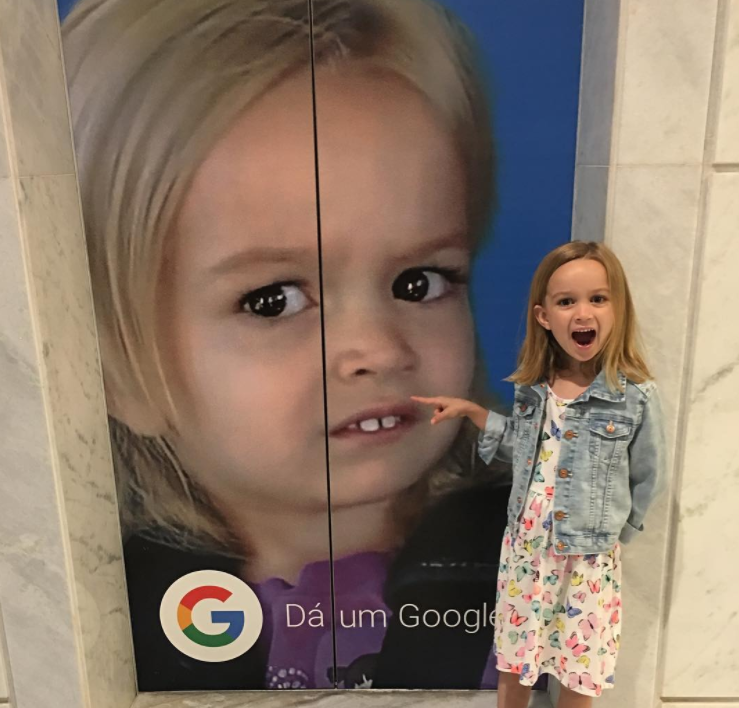 Chloe was also featured in a Buzzfeed Video, 'Chloe didn't even come into my mindset at that point. This time, Chloe made the face – which she always made, every day, it was nothing new. So when I panned over and she made the face I didn't think anything of it.'
She continued, 'I recorded it that day, uploaded it that day, we went straight to Disneyland and it was insane. If I could go back, I probably wouldn't change anything, because it's been such a great experience. I feel like nothing could be changed. Chloe has fun, Lily has fun, we laugh, we joke.'
Chloe even has her own line of merch now, and nearly 600,000 followers on Instagram… Quite the story, right?