A TikToker has recently been trying to explain why older generations, such as Boomers and Generation X, seem to hate Gen Zers, and boy, has it hilariously taken us on a trip down memory lane…
FYI, I reside in the earlier end of the category known as Generation Z, aka all the people born between 1997 and 2021. Anyone else who was born between 1981 and 1996 is then classified as a millennial.
Anyways, I'm also well aware that we grew up as today's "internet culture", often seizing it and doing silly things for clout (a moment of silence for all those who actually attempted to eat a Tide pod).
In light of all this, a TikToker and fellow Gen Zer, @matttheperson, has decided to break down why everyone who isn't Gen Z hates us.
In a video he posted towards the end of 2020, Matt Taylor discusses why a tone of people seem to resent our generation, 'And then I remember 2015 existed', he adds and goes on to say, 'We were really out here like… yeah, that's lit.'
Matt also throws it back to Silento's Watch Me bop while doing the dance, 'Like woah, what was that… that was not a whip,'. He even refers to the mannequin challenge, where people filmed videos trying to stay absolutely still as if time froze over but even he has to admit, 'that was kinda cool, not gonna lie,'.
It was. Anyways, he then moves onto the mercilessly addictive task of the bottle flip. Personally, I'm not willing to admit how much time I actually spent on trying to master this at 14, so let's move on…
Naturally, Matt had to refer to the Gen Z slang like 'that was low key fire' and 'that's what's up'. (I may or may not still use these phrases, but that's okay). The TikTok now has over 3 million views, with thousands reminiscing the cringe-worthy moments of the 2010s.
Other users brought up other moments like the plague of those 'keep calm' posters, the cinnamon challenge, that weird time when One Direction took a break and everyone freaked, and last but not least, fidget spinners.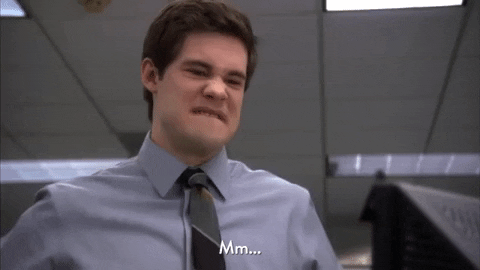 Well, at least our teen years have been memorialised on the internet for everyone to see!