'I am David Attenborough and I'm 93. This is my witness statement." These lines were uttered by the naturalist and television mogul who is embarking on his 100th documentary. Sir David was all over local news this time last week, for the whole shark-tooth saga, but here he is doing what he does best!
This jarring new documentary is not only set to be a sense of self-reflection at his jam-packed career but also a major deterrent to those who keep undermining the opulence that is climate change. Climate change is a ticking time bomb that is rapidly enhancing into a startling reality.
The sharp-witted nonagenarian pours out his heart and soul with his final call for a crusade of nature-lovers to stand up for what's right and unlatch their eyes to the horrifying truth; the marvel that is encircling us is deteriorating at an alarming rate.
Attenborough's exasperating new documentary is preparing to shock his viewers with naturalistic sceneries that have turned into degenerative disarray.
With great sorrow, Attenborough contemplates the fact that 'the way we humans live on earth, is sending it into a decline.' The replacement of the wild with a clump of tamed animals stuck into a small area is not only frightening but it is really and truly the harsh reality.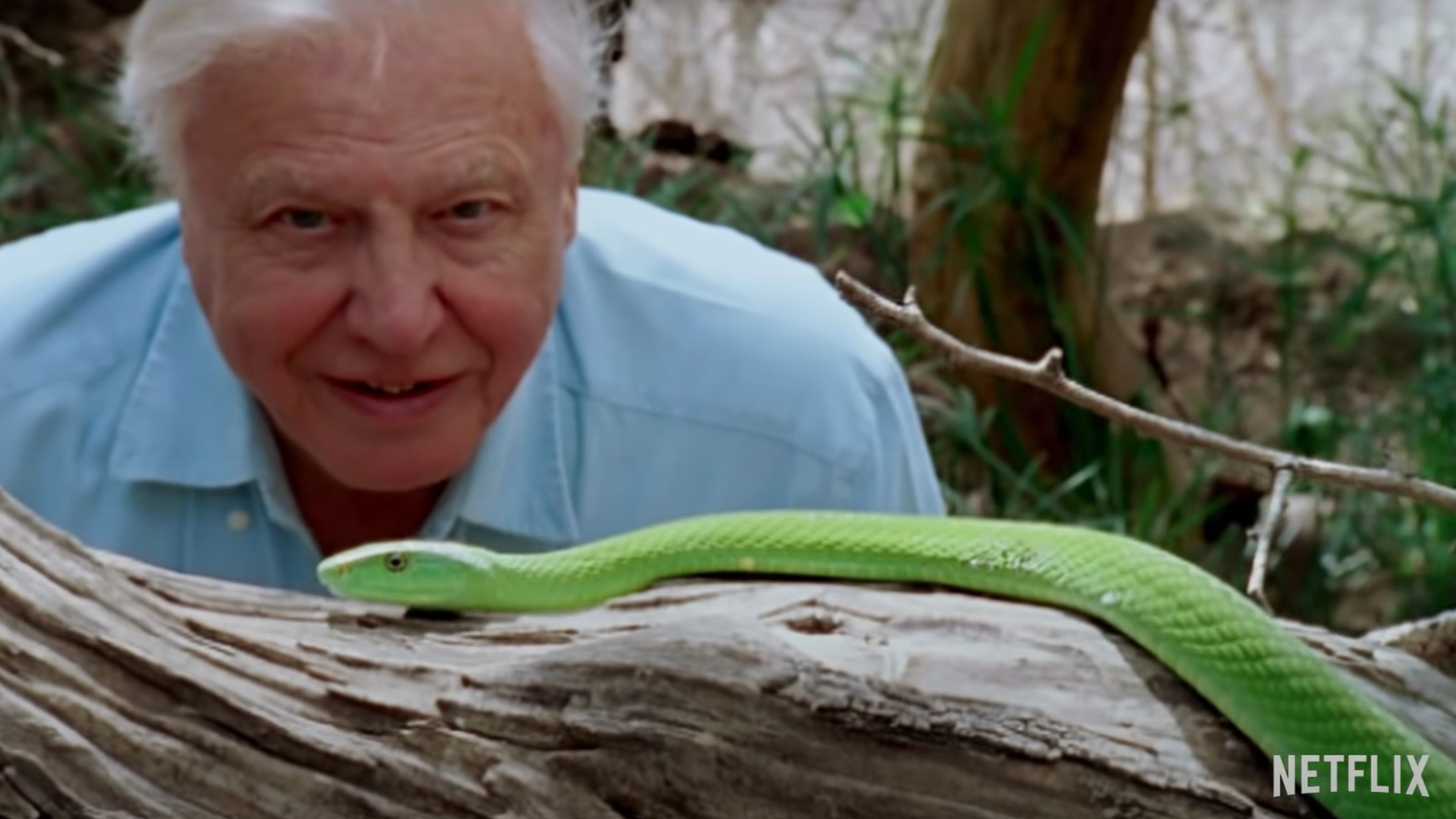 Nevertheless, the acclaimed father of present-day nature documentaries is not only shedding light on the harrowing reality but he is also underlining the fact that it is not too late; it is not too late to take action and ameliorate the wildlife and its habitat. Acting fast and acting immediately is pivotal.
Our greatest mistake is not irreversible. Yet. 'A Life on Our Planet' has premiered in Cinemas and is available to stream on Netflix TODAY!