Now this is a story all about how…The Fresh Prince of Bel-Air is heading back to TV Screens, as two seasons of a Reboot have just been ordered, and we are already doing the Carlton dance!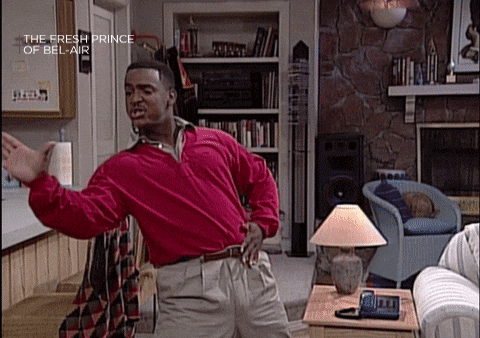 The new series is said to be based on Morgan Cooper's viral trailer which had landed back in 2019, and Will Smith is reportedly working on the script with Cooper.
While a spin-off of the 90s classic has been in the works for some time, progress has really been made in the past months, as the Men In Black actor and star of the original series, Will Smith announced the exciting news on his YouTube Channel.
"We have just officially closed the deal with Peacock, with an unprecedented two-season-order from a pitch. I've been in business for thirty years, and that does not happen. They ordered two full seasons of Bel-Air based on the quality of the pitch and the work that you guys have done. So I want to say congratulations. I am hyped," he said.
The reboot will turn the Fresh Prince of Bel-Air into a darker, more dramatic version of the sitcom which most of us grew up watching. However, it will still follow the same story as Will's character "in West Philadelphia, born and raised," will get "in one little fight." Will's mom will then get scared and say "you're movin' with your auntie and uncle in Bel-Air."
Smith said: "That's what I'm most excited about and what really clicked in my mind when I saw the trailer that Morgan did.
"The concepts in The Fresh Prince of Bel-Air reimagined as a drama, like a real kid from West Philadelphia, modern-day, a black family in Bel-Air, the Carlton character, a black, young Republican, modern-day.
"The heat that would be stirred up between these characters it's like, What's the Hilary character in a world of Instagram and social media? What does that become? Uncle Phil a black lawyer turned judge, today with young black kids coming before him? Aunt Viv, a professional woman that decided to raise her family and now that her kids are older, making her way back into the world of what is her life going to be as her kids have grown up. That stuff is so rich dude."
A release date is yet to be set but it is expected to hit screens in 2021.