What started off as a normal day in Zabbar all changed at 13:30 as a Vulcan plane exploded and crashed onto Zabbar's Sanctuary Street. As many Zabbar residents, who were children at the time, can say, the impact felt like an earthquake, and the devastation it left was nothing less.
The Vulcan pilot tried to land at Malta's Airport but developed a fault and exploded as it was disposing of fuel just off Xghajra, and as the pilot decided to continue flying the aircraft onto the airport.
While nothing much remains but memories, Zabbar's Sanctuary Museum still has a vast collection of all that happened that day including the remnants of the aircraft.
The deadly explosion, claimed the life of Vinċenza Zammit, 48, who was walking in the town's main road at the time, as well as the people on board. About 20 others were injured, some seriously.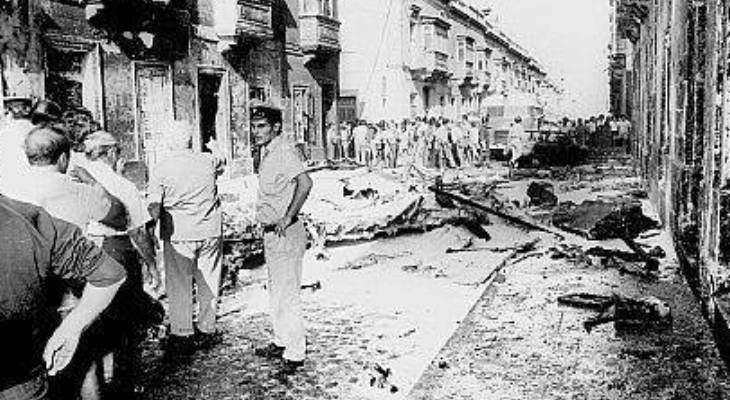 The report of The Times of Malta the next day said: "It was part of the aircraft containing the fuel tanks and it exploded on impact with the ground, sending a searing wall of flame, two storeys high down the street away from the parish church. Over 100 houses and shops suffered considerable damage.
The crash sent the people into a panic. Women, some weeping, other screaming left their houses and ran as fast as they could, away from the wreckage." Listen to this Exclusive Eyewitness Account from Malta Audio Visual Memories!
🇲🇹 Illum jaħbat il-45 sena mit-traġedja tat-tiġrif tal-Vulcan ġewwa Ħaż-Żabbar. ⚠️ Min jiftakru u fejn kontu meta waqa'?🇬🇧 Today is the 45th anniversary of the Vulcan crash landing in Zabbar. ⚠️ Does anyone remember it and where were you when it crashed? 𝑺𝒉𝒂𝒓𝒊𝒏𝒈 𝒉𝒊𝒔𝒕𝒐𝒓𝒚 𝒘𝒊𝒕𝒉 𝒕𝒉𝒆 𝒇𝒖𝒕𝒖𝒓𝒆

Publiée par Malta Audio Visual Memories sur Jeudi 1 octobre 2020
Despite the sheer devastation in Żabbar, the casualties were so low and many still consider it to be a miracle – tied to the city's Patron Saint, Our Lady of Graces. Luckily, the school children who were out in the yard at the time of the crash came out without a scratch, despite having one of the wings pelleting down in a field nearby.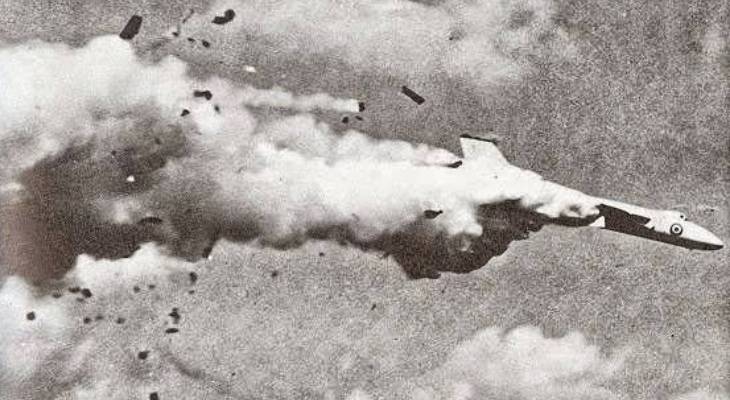 Nowadays, there's a plaque in the street that commemorates the tragedy. Locals are still impressed (and thankful) that this event didn't take more lives.