After Manchester United confirmed the transfer of Donny Van De Beek, the Ajax CEO and former Manchester United Star, Edwin Van Der Saar, has written an open letter to United fans, with reports saying that he was very integral in the transfer.
In fact, the Van De Beek transfer seems to be one of the most pleasant deals done in a very long time. With Man United signing him for a whooping £40 million if all the add-ons are met, the incredibly good working relationship which both teams share has been at the forefront.
But back to the letter. It is definitely one of the sweetest things ever seen in Football, with Van Der Sar showing us all exactly what sportsmanship should be like.
"It seems our paths have crossed again. One of ours is joining you this season. And like so many players before him, he's been with us since he was just a little boy," van der Sar writes at the beginning of the letter.
He then compares the philosophies of both teams, especially on the fact that they both pride themselves on being one of the best at "developing talent and giving young players a shot at the highest level."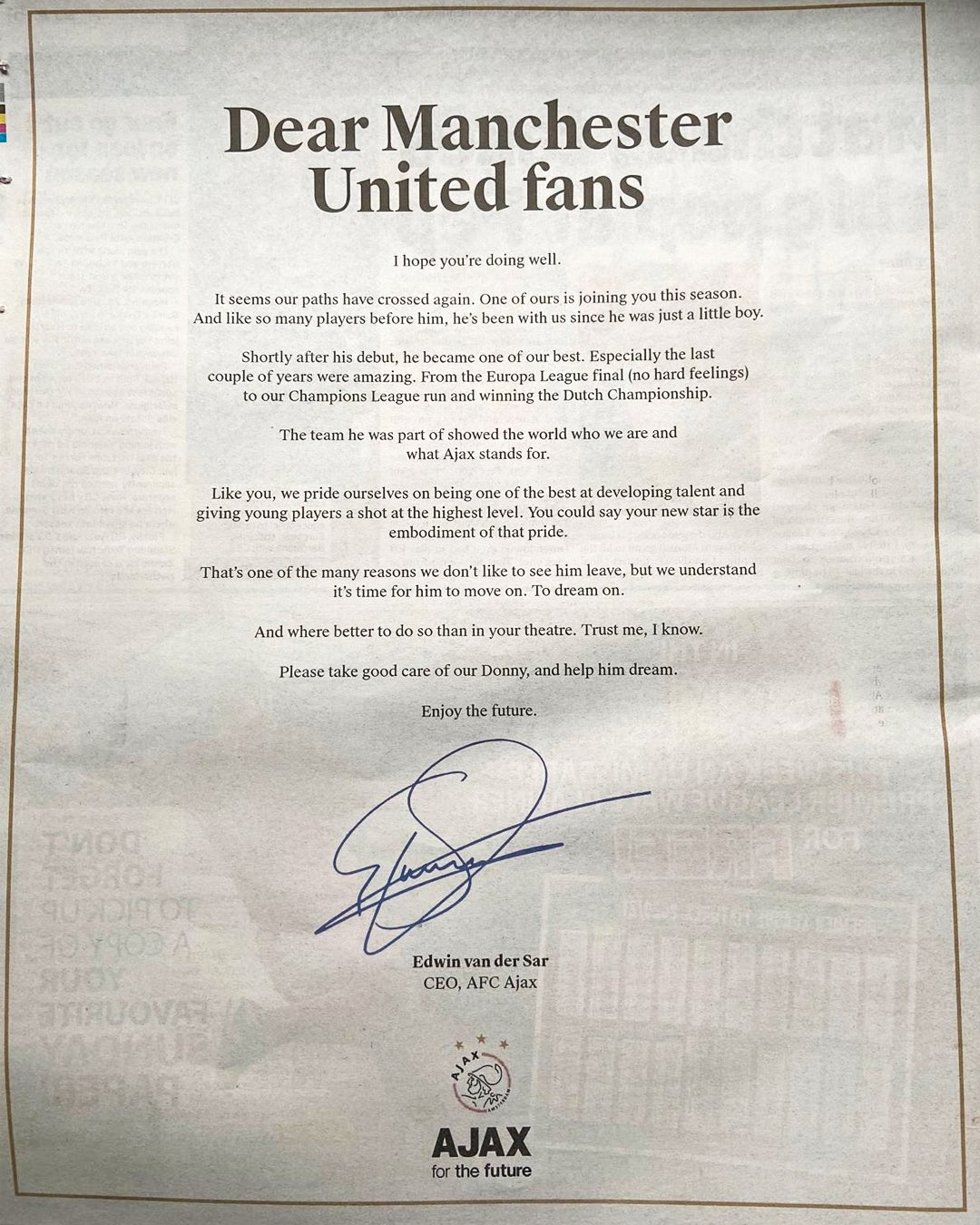 A Photography of the Letter which appeared in one of Manchester's Local Papers
He said that this same pride is probably one of the many reasons why they don't like to see him leave, "but we understand it's time for him to move on. To dream on. And where better to do so than in your theatre. Trust me. I know."
"Please take good care of our Donny, and help him dream. Enjoy the Future," he concludes.
Now is this isn't the sweetest thing ever seen in sports, then we don't know what is!