Lebanon is in mourning after a huge explosion in the capital Beirut killed at least 100 people and injured more than 4,000 others yesterday.
The whole city was shaken by the blast, which began with a fire at the port which exploded into a mushroom cloud.
Beirut Resident, Claudia Matta Ramly on Facebook said that yesterday's "disaster is terrifying, there are 3 days of mourning, worries of toxic fumes, houses completely destroyed, missing and dead citizens, firefighters, nurses and physicians. Not to mention the thousands of people injured, and the many thousands of people who do not have a place to sleep tonight."
Claudia said that that country is small, but the explosions were so massive that people in Cyprus felt the tremors 150 miles away, adding that hospitals in Beirut had to evacuate because they were utterly destroyed, so they could no longer welcome the severely injured in the vicinity.
Yesterday's explosion, which, according to Lebanese Officials was of confiscated explosive material has led to loads of toxic chemicals in the air, water and soil, which will have enduring consequences of yet unknown magnitude.
"Houses are completely destroyed; we know of people who died from the glass windows falling on their heads in their own homes far from the explosion," Claudia wrote.
Obviously, like any country in the world, Lebanon suffered this disaster bang in the middle of the COVID-19 pandemic. Claudia said that Lebanon is in fact, "currently suffering from a complex and ongoing economic crisis compounded by the pandemic. Economic hardships have been worse since October than they ever were at the peak of the civil war 30-40 years ago: capital controls, severely devalued currency, mass layoffs, and escalating costs of living."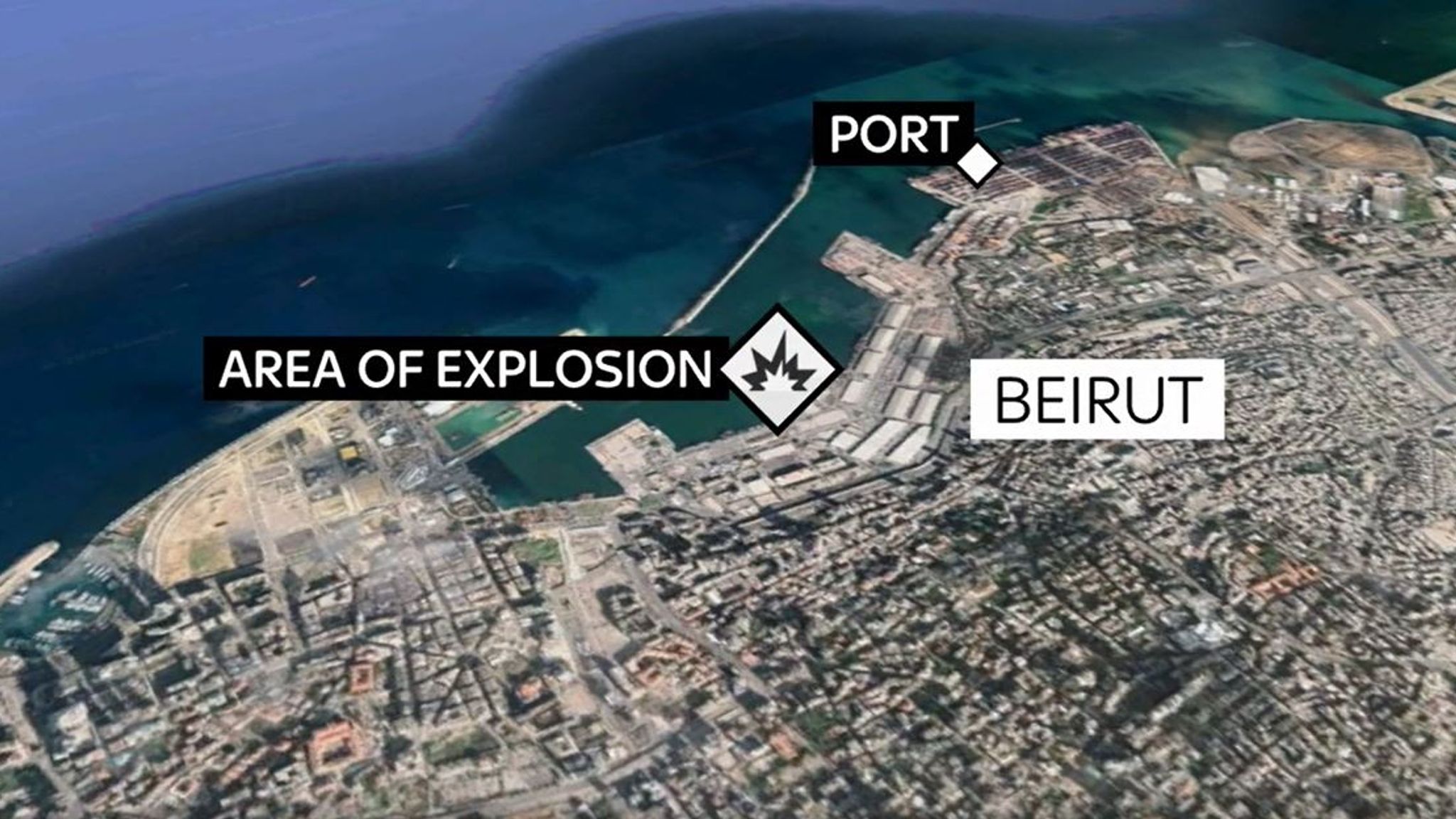 The explosion happened in the port of Beirut and, according to Claudia, "the damage is so huge that we expect there will be a serious shortage of supplies unable to arrive there (food, home repair equipment/glass, medical supplies)"
"Mass famine was already around the corner even before today. This is devastating."
Meanwhile, Maltese Minister Byron Camilleri confirmed on social media that the ten AFM Soldiers currently deployed in Beirut are all safe and sound.
Claudia and her husband have also provided users with links of disaster relief campaigns. Beirut needs all the help it can  get right now, and we are sure that Maltese Solidarity will, once again shine through.
Lebanese Red Cross Online Donation
Lebanese Red Cross Wire Transfers
Pre-Emptive Love on the Ground in Beirut