Come on, we all love being a little petty from time to time – but this TikTok user, @kristinamakescontent, is not holding back at all!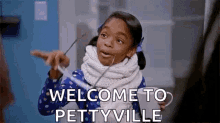 Replying to a video which asked, 'What's something that's incredibly immature that you will never stop doing?', to which Kristina said, 'ever since my ex and I broke up in 2016, I've had a very interesting tactic for revenge', she continued, 'My revenge comes in the form of email newsletters'.
Kristina went on to explain, 'So, if I'm in the airport and I need an email address to give to the airport so I can use their wifi, I give them his. If I wanna read an article and they need an email, I'll send them his.'
'Do I wanna be updated about events and happenings in the company? Yes. Topics of interest? All of them.', she hilariously added. With a smile she concluded, 'And he doesn't know why. Not a clue. And I will literally never stop doing it.'
Honestly, we aspire to this level of evil genius – and people had a lot to say in the comments too… Some thought that the joke had gone on a bit too long, 'I think it's time to get over him', whilst another questioned, 'Girl what did he do that you're still mad five years later?'
But don't worry, some people still marvelled in the hilarity of it all with one commenting, 'This is the most beautifully evil thing I have ever heard', and another agreeing, 'This is my level of petty'.
Some users even admitted to adopting the same evil genius, with one user sharing, 'I always sign mine up for home visits from Jehovah's Witnesses," someone else admitted. "It's been 3 years.'