A collaboration between Heritage Malta and the tech-giant Google is now giving internet users the unique opportunity to virtually visit several of the Agency's National Museums and sites through the online platform Google Arts & Culture – https://artsandculture.google.com/
Virtual tours will immerse the viewer into the solemn grounds of the Ħal Saflieni Hypogeum, walk you along the unique artefacts exhibited at the National Museums of Archaeology in Malta and Gozo, impress you with the exquisite colourful mosaic floors at the Domvs Romana, or accompany you through the turbulent times of the Second World War, at the National War Museum in Fort St Elmo.
As things currently stand, we can't get out and about as we usually would. For many of us, this also meant putting holidays on hold, or even canceling them at the eleventh hour.
Believe me, I know how frustrating this can be. I can get really edgy when I have to stick around in the same place for a long period of time, and one of my favourite things is to just go out and explore the whereabouts. Even a trip to get a carton of milk is filling me with excitement nowadays.
Self-isolation has now pushed would-be adventurers to get super creative with their travelling, with many now exploring some of the most incredible places on Earth from the comfort of their living room.
So you might give up at this point, but fortunately I have obsessive personality traits that make that difficult for me to do, so now I'm going to look at every bridge in Venice on Google Street View for a match. Come join the fun. https://t.co/e9I0nibucP

— Eliot Higgins (@EliotHiggins) March 18, 2020
All across social media, people are sharing their 'walks' up and down Venetian streets, or their tours of the latest and hippest art exhibitions. It's times like this the internet can truly open up the outside world to us in a meaningful way, and it's heartwarming to see.
Whether you're into elegant stately homes or wild, unkempt nature, dramatic vistas or pretty country lanes, there's a virtual trip awaiting you mere clicks away.
Take a moment to escape the stresses of our current reality, even if just for a little while, with a virtual nature escape.🌲

Start your week with a virtual hike through BC's Darkwoods Conservation Area: https://t.co/aKTV1I4Mjh#GoogleTrekker #NatureEscape #MondayMotivaton pic.twitter.com/W8fC4WWE6V

— NatureConservancy.ca (@NCC_CNC) March 16, 2020
Moreover, apart from Malta's top heritage sites, some of the world's best Museums are also available on Google Arts and Culture. The plus side, no entrance fee, no waiting lines, no time limit, and you can be in your jammies! The handy links below can get you there in no time!
For example, You can tour the Guggenheim Museum's collection via Google Street View, which allows you to actually "walk" the halls of this architectural marvel. When you approach the artwork, Google will provide details about the piece (most of the time).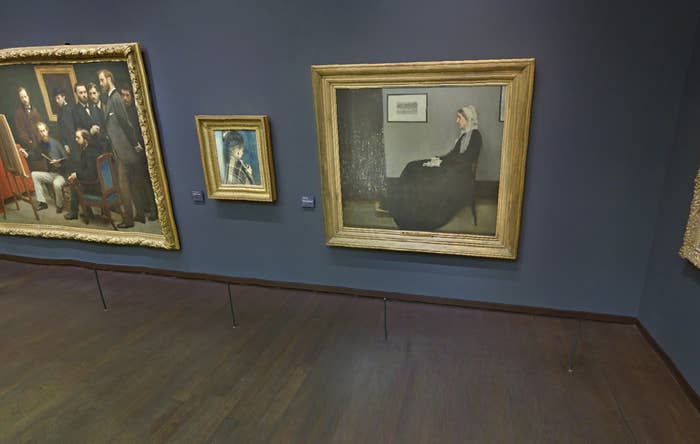 Google Street View also takes you inside the famous Musée D'Orsay in Paris, which is home to many famous works, including van Gogh's famous self-portrait and Whistler's Portrait of the Artist's Mother.
Another splendor definitely worth an online visit is the Uffizi Gallery in Florence –  home to the art collection of the de' Medici family and features famous works like Botticelli's Birth of Venus or Caravaggio's Medusa. Check out the virtual tour!
And even though your apartment isn't a palace, and that is perfectly OK –  You can walk through France's Palace of Versailles, including the famous Hall of Mirrors, via this virtual tour. In addition to the lavish architecture, the palace includes canvas art and beautiful murals.
Spotted something weird? Let us know on our Socials!
Photos: Google Maps // Heritage Malta