As citizens of the Maltese Islands, I think it's a must for us to visit the sister island of Gozo every couple of months. Since the Corona outbreak, our vacations have turned into stay-cations and we're enjoying our government vouchers and remaining leave days in Gozo – what FUN (not for the Gozitans though!)
As the weekend starts soon, I am sure that there are many who are trying to avail of Malta's Summery Autumnal weather, to head to Gozo for that one last taste of 2020-Holidaying! With this happening, put your hand on your heart and say 'GUILTY' from now, as we go through the things which every person does when going to Gozo!
You OVER-PACK
Let me lead by example! I'm guilty of this one! Whether it's Lake Como, Venice or simply Gozo; we all overpack. Between a game of Monopoly, naqra Poker u Ludo as well as Pepper, our dog, we always end up with a truckload of things that we probably do not use!
You pray to God you do not catch the MV Nikolaos ferry!
I don't want to sound ungrateful because this ferry did help with all the loads of people travelling between the islands but please tell me I am not the only one who lets out a sigh of relief when I realize I'm not going to be on this ferry. The steep ramp, the canteen, the cars 'parked' and let's not get started on the seating!
You Prepare Yourself to Eat since "Calories Don't Count in Gozo"
Do we count calories when we're on holiday? No! Same thing applies for Gozo! If we're having a full English breakfast with a cup of tea or freshly squeezed orange juice with a side of Nutella waffle, we ain't got time for counting calories!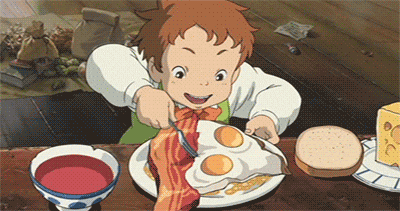 The 'Dubbien' Rage
You're sitting there quietly enjoying your scrambled eggs and cup of tea without a thought on your mind when all of a sudden you hear this buzzing sound. And again…and again…and then…
You start hitting and punching the air (possibly with a few swearing words in between) and talk directly to this annoying little creature; ''Minn tant krejaturi li hawn f'din il-gzira, lili iddecidejt li iddejjaq? Qas naqra te' ma nista niehu bi kwieti!'' And then everybody turns to the person next to them to chant all together, ''Maaa kemm hu fitt id-dubbien t'Ghawdex!''
MUST.STOP.AT.MIXTA.CAVE.
Ever since our beloved Tieqa at Dwejra collapsed, every Gozo trip MUST include visiting Tal-Mixta Cave. Going there is like visiting the Golden Bridge in Vietnam or the London Eye whilst in London. We have a few guilty ones here at Bay…
View this post on Instagram
View this post on Instagram
Ordering a Ftira from Mekren or Maxokk
The key to ending a successful trip to Gozo is by indulging in one last traditional meal; and that is a delicious ftira or pizza from Mekren or Maxokk. A crunchy pizza base baked in a firewood oven, topped with thin slices of our famous patata, Gozitan gbejna, Maltese sausage and all the goody yummy goodness! I'm drooling just thinking about it…am I alone?
Are there other things which you seem to ALWAYS and ONLY do when going to Gozo?