A week ago, we posted about things that we normally do when we go to Gozo.
We thought it would be appropriate to do a part 2 for this one so here go 5 MORE things that every Maltese person does when going to Gozo, which we did after we also were inspired after all your comments.
The Ferry-Line Protocol
We've all encountered a situation where we're quietly waiting in our car to go up the ferry and as you turn your head to the right, you see your nanna's cousin with her Karta Anzjan group going to a pellegrinagg in Gozo while you're there with your friends! It's not that you don't like her…it's just that you prefer for her not to see you. But she does…and there goes the usual waiting-for-the-ferry conversation!
"Ara z-zghira ta' Antida!! Kif inti hij?? Kemm kbirt marelli, kemm sirt helwa! Tiela Ghawdex?'"
"Aw Zij! Iva ta!'" [No, I decided to wait in the queue for three quarters of an hour to admire the view from Cirkewwa]
"Ha nhallik ara ax tielghin! Forsi narak mela hij! Sellili ghan-nanna sabiha!'"
"Caw!" [thank god for the ferry or this conversation would have been a nightmare!]
And you pray that you don't bump into her on the ferry..again..
A Visit to the Ta' Pinu Shrine
Whether it's because we want an instagrammable photo with the mosaic wall situated in front of the shrine or if it's because Aunty Vicky made a promise that if your cousin Giorgia had a baby boy and named him George for the patron of their village, she'd go say the rosary in front of her favourite statue; this visit is always a MUST!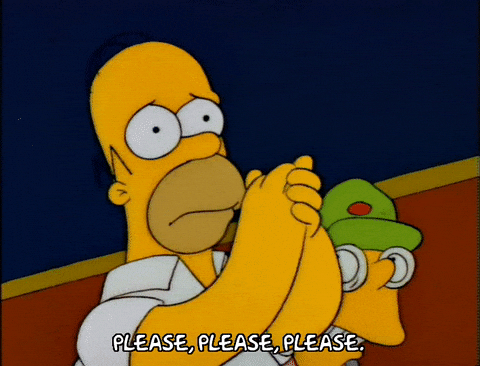 The Argument on Whether You'd Live in Gozo or Not
You've probably heard this conversation a million times, with your family, friends and your dog.
''Le ma nghix taaa hawn, qas andhom tokis aw marelli!
U kif ha immur naghmel id-dwiefer hawn? Nahseb qas hawn hadd jamilhom Ghawdex!''
A Visit to Cittadella
Situated in Rabat, this is another go-to destination. Most probably, we've all had a visit to this fortification with our Nannu and Nanna and we've probably also heard the story about how Dragut invaded Gozo in 1551 and how … is that pastizzi I smell?!?
Complain How We Have so much more traffic and noise in Malta
Unless it's the Carnival or some peak weekend in summer where the Maltese swarm to Gozo, the island of the three hills is quite quiet and you don't find a lot of traffic plus you'll get from one place to another in a matter of a few minutes.
But rest assured that whoever you're with, they're about to moan about how difficult it is in Malta to get from one place to another without taking an hour doing so.
"Maaa ghandhom hajja ehfef hawn istra, bla traffic u bla storbju –
mhux bhal Malta hawn, qas jafu xigifieri dawn l-Ghawdxin, ma nafx ghala igergru!"
Emm…probably it's because of how we disturb the whole island when we decide to visit Gozo to spend our government vouchers. Jokes aside, we absolutely love Gozo and the little space of peace and quiet.