It looks like some Maltese legislations are about to get a revamp, as a number of offences are being demoted in an effort to free up the courts' time. Instead, such contraventions will now be heard by a justice commissioner as part of a tribunal.
Following the summer shutdown, a bill will be presented in parliament to change how these charges – 39 of them to be exact – within the Criminal Code will be heard by regional committees, rather than in a magistrate's court.
This was reported by the Times of Malta, who also compiled a list of these rather bizarre contraventions. These offences include things like using public swings over the age of 15, running 'violently' in the streets, and play-fighting in the street as a joke.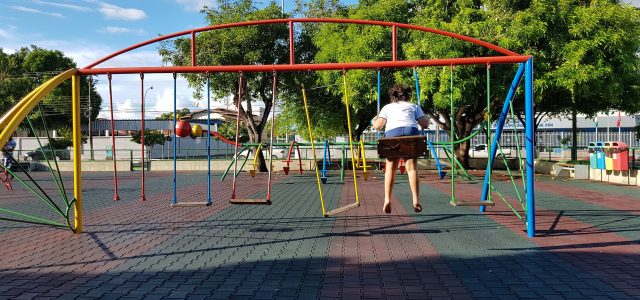 Not to mention that those pretending to be a fortune-teller or interpreting dreams for profit will no longer be tried in courts either. Some of these are actually serious though, like leaving a weapon in an open space or unlawful betting.
Check out the full list of contraventions below:
Cutting grass or dumping construction waste in the vicinity of fortifications;
Refusing to give information or giving false information to public officials in case of an emergency;
Allowing "insane" persons in your custody to wander at large;
Vagrancy;
Opening a public place of worship without a license;
Pretending to be fortune-telling or dream interpreting for purpose of gain;
Disturbing people's sleep at night through rowdiness;
Disguising yourself in public;
Leaving a weapon, or an object that can be used as a weapon, in an open space;
Quarrelling in the street as a joke;
Pulling down permitted political posters;
Seeking medical services while pretending to be sick;
Begging;
Leaving your spouse, parents or children in want due to indolence;
Running "violently" in the street;
Disturbing the public peace;
Public drunkenness;
Performing an activity without the necessary license;
Unlawful betting;
Using the swings in a playground if you are over 15 years old;
Using gas canons to make noise;
Fighting someone with stones and throwing stones at someone's house;
Trying to push or use force against a person to insult or annoy them;
Throwing water or filth at people or at their houses;
Frightening people in a way that may cause them harm as a joke;
Failing to care for or report an abandoned child to the police;
Shooting doves or pigeons that belong to another person; and
Plucking and eating fruit from somebody else's field.
Do you agree with this legal move?