Sure, one man's trash is another man's treasure, but we all like to think we have impeccable taste in music…And a new app will tell you exactly what it thinks of your music by going through your Spotify Playlists!
'How Bad is Your Spotify' is an app that flips through your musical habits to see what you've been listening to too much and warning you about the artists you are 'worryingly fixated on'.
In other words, all your guilty pleasure secrets will all be out – yep, even that ABBA album you hope no one ever sees on your phone! Or if you listen to Taylor Swift, the app might call your music taste 'folklore-evermore-dumbledore-witch-pop-eyeliner-and-screaming-cottagecore bad'.
And if you get something more on the dark side, like Phoebe Bridgers, you might get something like 'are you ok?' Seems fair, I guess…
According to reports, it only scans through playlists, but it's unclear if it is also data mining for other purposes. So, if you'd like to have your music taste utterly destroyed just in time for the New Year, head on over to this AI app!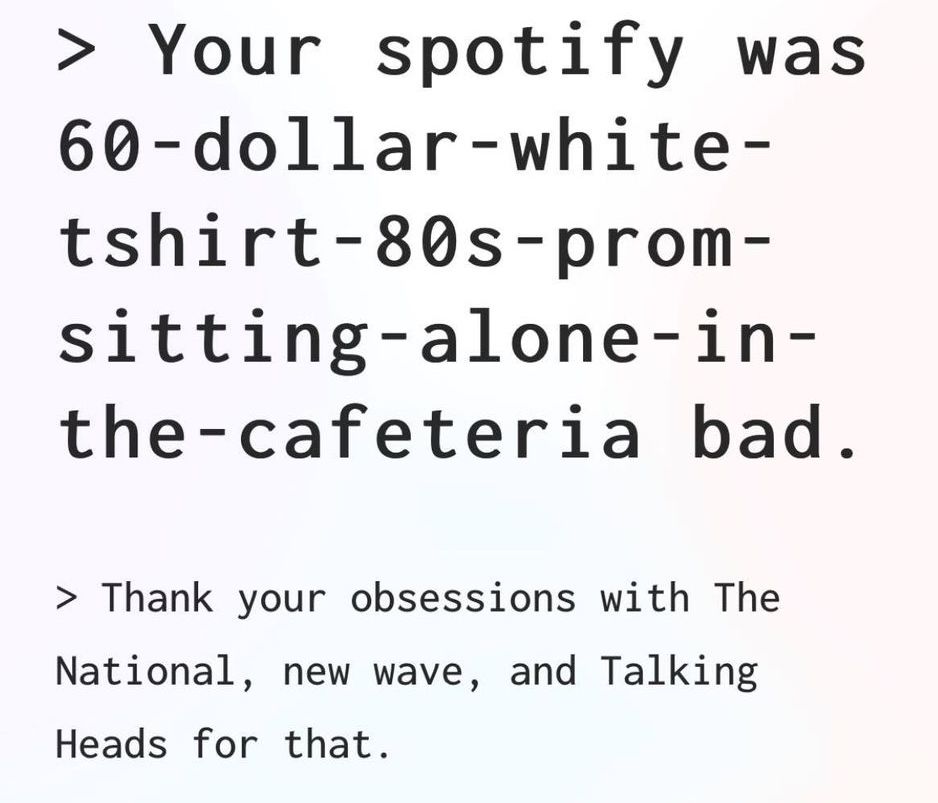 Thanks to the creators for a laugh, I guess…