Your years of studying have built up to this. The culmination of all your hard work now rests on a lengthy piece of work that is all your own. Writing a dissertation is the epitome of academic success but there are some stages most of us go through along the way. Can you relate?
1. Anticipation
At first, your creative juices are flowing; you've got so many different ideas that you can't wait to discuss and there's also a tad bit of excitement in you to just get going. This is going to be good; you tell yourself.
2. The Early Days
Great, you've settled on an idea! Now it's time to get started- right, ok! But wait… how do I do that?
There's so much to do…unfortunately however, staring blankly at your laptop screen isn't one of them. Your excitement is still somewhat intact but you're already beginning to feel a little overwhelmed…oh well, you assure yourself that everything will start falling into place and it will be ok.
3. One Chapter Down
Yesss! You've finished off an entire chapter- sure, there are probably going to be some changes you'll need to make but hey, celebrate every achievement, right? Cocktails anyone?
4. Your Guard Starts to Slip
Ok, erm, so you've relaxed a little too much and it's been a few weeks since you last opened that dissertation document. I guess it's time to get cracking again… hmm, maybe from tomorrow though?
5. Deadline Approaching
WAIT where have these weeks gone?!
Your tutor's becoming a little impatient with you, some of your friends have actually finalised everything (what?!) and you now find yourself drowning in work. Stress levels are up; self-doubt is kicking in; you're practically dreaming of APA referencing- any help, please?
6. Finish Line in Sight!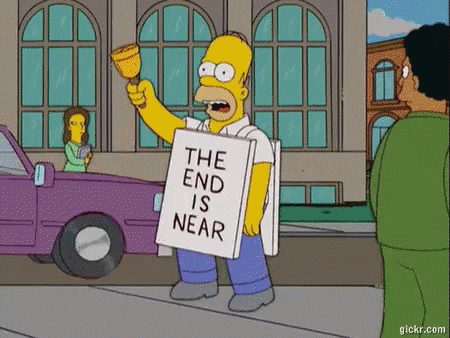 The last few weeks have felt like a whirlwind and you're not even sure what day it is anymore – caffeine, ramen, and a solid 4 hours of sleep have been your diet the last few days. But, you've written most of your chapters and you're almost there…
7. SUBMISSION DAY
You don't know how but you did it!! One social media post later and it's time to head to the beach to celebrate.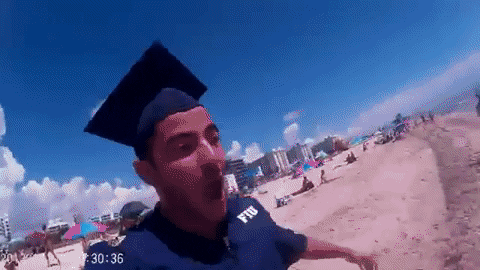 Remember, you are not alone! You got this! You can, and you will do this!