Calling all Potterheads!
The Eden Cinemas are bringing the Harry Potter Saga back to the cinema screen for a limited time only.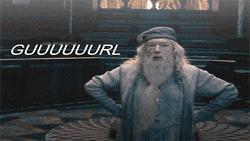 So here's the deal:
They're starting with Harry Potter and the Philosopher's Stone next week, and it will be available to watch for a whole week until it's time to move onto the next movie in the series.
For the diehard Harry Potter fans who know they'll be watching all of the movies on the big screen … Eden Cinemas have got an amazing deal for you.
The bulk ticket for the 'Harry Potter Super Fan Marathon' which includes all 8 movies is only €40. This will give you access to each movie as it shows in chronological order throughout the next few weeks. That's 5 euro per movie!!
You can buy your tickets here- https://bit.ly/2Bs57G5
And they're not just bringing the movies back… make sure to stay tuned to the Eden Cinemas Facebook page to find out what amazing surprises they have in store for you.
Tag a Harry Potter fan who needs to learn about this!