The highly-anticipated Friends reunion is on the way, and needless to say, we couldn't be more excited to catch up with the most iconic group of New Yorkers in the 90s!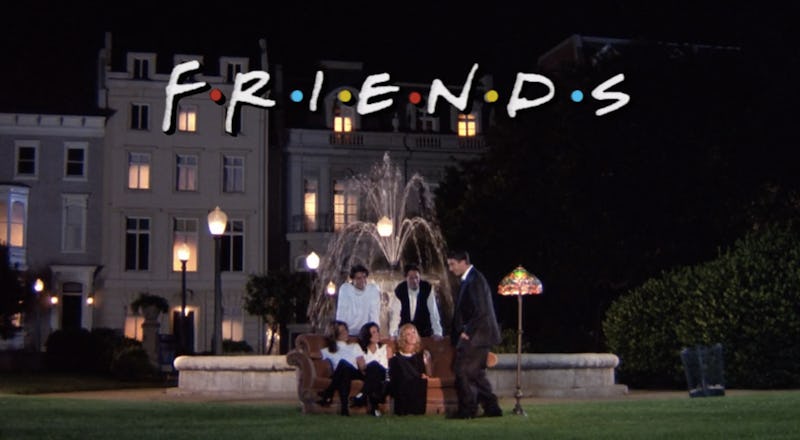 And guess what! New details about the upcoming reunion are giving fans some MAJOR sit-com nostalgia nearly two decades after Rachel got off that plane…
As reported by several outlets, sources familiar with the production have revealed that the fountain from the original opening credits will be used within the reunion, which was filmed on the show's old stage over a three-day period.
'Friends' Reunion to Use Opening Credits Fountain, Original Stage https://t.co/wcvmihnOk7 @tmz #tmz #entertainment pic.twitter.com/FV9dKdwAfu

— The Pop Culture Show (@popcultureshow) April 11, 2021
A live audience also participated in the reunion, just like the original run – but it appears that this audience was mostly comprised of hired union extras, all of which were screened for COVID-19 beforehand.
The photograph from the Warner Bros. Studios lot shows bleachers and equipment set around the iconic fountain. I mean, I can just hear the theme song by just looking at it!
Matthew Perry quickly deletes a photo of him getting ready for the 'Friends' reunion special:

"Seconds before eating a makeup brush. Not to mention reuniting with my Friends." pic.twitter.com/TA3njp3QHX

— Pop Crave (@PopCrave) April 10, 2021
Elsewhere, Matthew Perry also recently swiftly deleted a behind-the-scenes IG pic that showed him getting ready in a makeup chair.
Whilst an official date is yet to be confirmed, the Friends reunion is expected to air at some point in the next few months.