Some might say that a lady in red takes the cake for stunning a crowd, but in my humble opinion, green dresses tend to be under looked. Indeed, green is a pretty under-rated, yet it definitely takes centre stage for some of the most unforgettable dresses in Hollywood, so here they are…
Keira Knightley's Dress in Atonement
The Oscar-winning costume designer, Jacqueline Durran, was behind Cecilia Tallis's backless 30s dress. Durran even had to specially dye the dress to achieve the vivid, jewel-shade of green.
Tippi Hedren in The Birds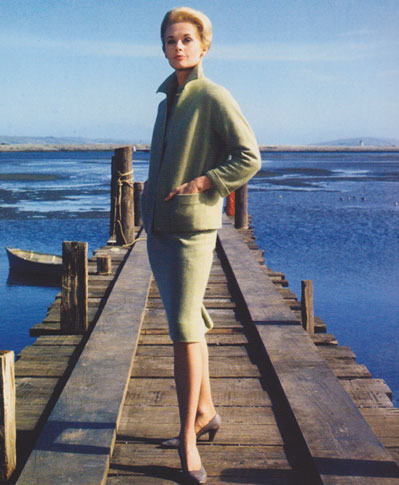 Long before Dakota Johnson came her grandmother, Tippi Hedren, who was the ultimate Hitchcock blonde in her pale green sheath dress and matching pastel jacket. Hitchcock is also thought to have requested specifically a green ensemble to set Hedren's character apart – needless to say, it worked. This suit remains one of the most instantly recognised looks in the history of film.
Salma Hayek in Frida
Salma Hayek is one of the most iconic faces in Hollywood, and Frida Kahlo is arguably one of her best movies. Kahlo had famously adopted the traditional costumes of the Zapotec people of Mexico, where women called the shots. Julie Weiss, the Oscar-nominated costume designer, also took cues from Frida's preferred palette to construct the costumes, which include the traditional green dress Kahlo marries Diego Riviere in, after a gorgeous white gown!
Emma Stone in La La Land
Damien Chazelle paid a technicolor homage to Old Hollywood in this famed, 2016 musical. Plus, the jade-green dress Mia wears in the planetarium scene was inspired by a dress Judy Garland wore in the 1954 version of A Star is Born.
Christina Aguilera in Burlesque
In the context of phenomenal musicals, the green dress Aguilera's character, Ali, wears when she sings Bound to You is practically the emerald equivalent to Jessica Rabbit, and was designed by Michael Kaplan.
Lupita Nyong'o in Black Panther
Costume designer Ruth E. Carter was behind Nyong'o's character Nakia, and dressed her in a green palette to reflect her river tribe, drawing inspo from the Suri of Ethiopia. Carter has described the casino scene of the movie as Nakia's 'bond girl moment'. Her classy, high-neck dress was fashioned from a kente cloth and covered with Wakandan text.