Across Europe, the quality of the bathing water remains high, according to this year's European bathing water quality assessment published recently by the European Environment Agency – the EEA.
Malta fairs well in this assessment, with 97.7% of its bathing waters have been assessed as having excellent quality, with Cyprus and Austria in first and second place. Malta's scoring is above the EU average which stands at 84.8%, after more than 22,200 bathing sites were assessed.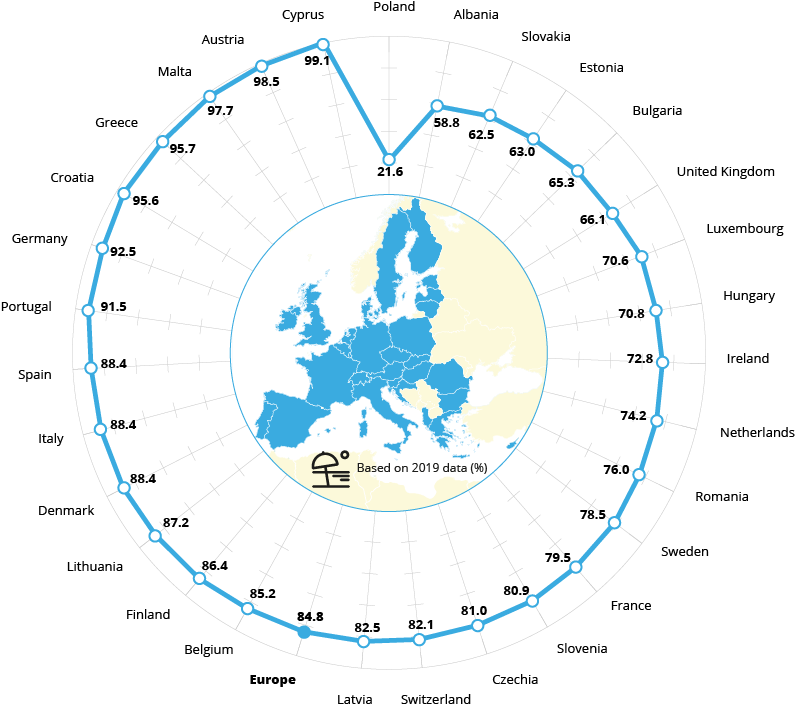 Source: EEA
These results therefore give a good indication where swimmers can find the best quality bathing waters. However, due to the coronavirus outbreak and restrictive measures put in place across Europe, members of the public are advised to seek updated information from local and national authorities and beach operators about safety measures at bathing sites.
Visiting Malta? Well, you should. Apart from the above new assessment, one of Malta's Beaches has also been earmarked by European Best Destinations as one of the beaches which people should visit post-lockdown and post-isolation.
Virginijus Sinkevičius, Commissioner in charge of the Environment, Fisheries and Oceans, said, "Clean bathing water is usually taken as something that is gifted, but it's actually one of the European collective achievements. It's the result of hard work by many people over many years. This year's report once again confirms that European citizens can continue to enjoy very high quality standards when bathing in European waters and all measures must be taken to continue along this path."