A pair of extremely rare quadruplet white lion cubs, all males, were born at the Nantong Forest Wildlife Zoo in China last November and now, they'll be meeting the public for the very first time!
The lions are originally native to South Africa and are super rare, with less than 13 left in the wild today and just a couple of hundreds in captivity, according to the Global White Lion Protection Trust.
Their gorgeous white peel is the result of a recessive mutation, but it's said that it doesn't disadvantage them in terms of survival.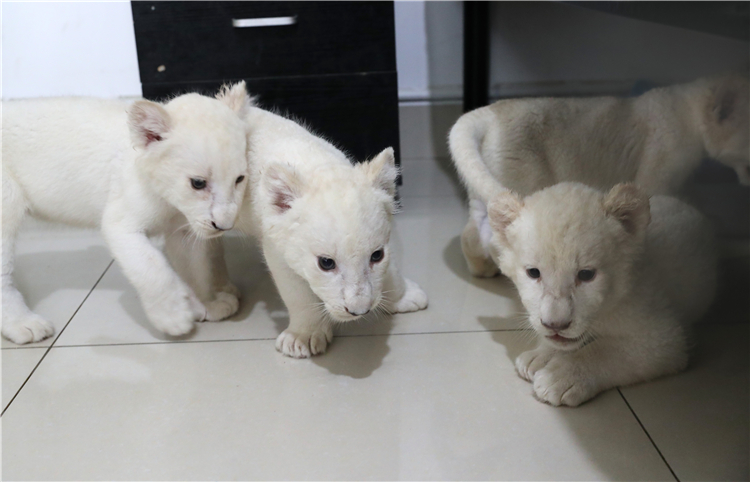 A bill has also been passed in the US, which prevents the ownership of big cats and makes it illegal for someone to breed big cats without an animal exhibition license.
Meanwhile, the staff has been taking good care of the cubs, cuddling, and feeding them as they let the cubs play with each other and other members of the team!