Compared to last week's episode, last night was filled with much less … controversy and a surprising amount of talent. Must've been something in the air that session, huh. Here's everything you need to know.
Tlaqna!
Michele described every overthinker's thoughts before going out.
Actually though props to him for overcoming his struggles, plus he was really good!
We heard Sarah's catchphrase very early on in the show.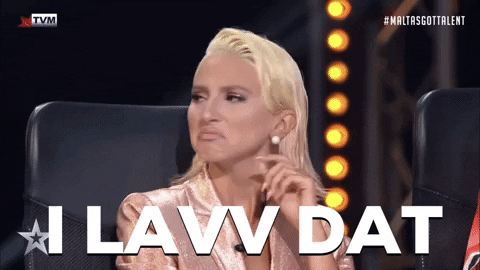 Not even five minutes in I swear.
The judges discovered Feminism with Chanel.
Find you someone who looks at you the way Sarah legit looks at every contestant tho.
Matthias gave us our new favourite way to call ourselves clowns

Look I know his act was … unconventional … but once you get it, you got it, and it was great.
And gave us MULTIPLE heart attacks right after. 
*Sarah's screams in the background*
It was a very stressful poledance.
Bruce said the answer we all want to say when interviewers ask why you're interested in the job.
He even said right after this he knows he's tal-pepe … sir is honest.
Maxine and Sarah really loved Sweet Chillies' message.
If anyone finds out what the message was please let us know.
Zia had better ~vibes~ than 99% of the other auditions.
Warren showed us that this whole Corona situation made us 10x more sensitive.
Anyone who wasn't sobbing is emotionally stronger than his pants during that split.
Marie Claire did what …. certain other contestants … thought they did.
Umm, anyways so …
Claudia, the personification of sunshine and a sugar rush, was the 246346th child more talented than the adults today.
Imagine all the things you could get done with half her energy … bless.
And Lapes was … Lapes.
Nothing to add, just enjoy these iconic lines.
Poets!
Which was your favourite (or non-favourite) act? Let us know!