A paramedic and mother have shared a truly life-saving video that every parent must know to help determine which items could pose a choking hazard to your child…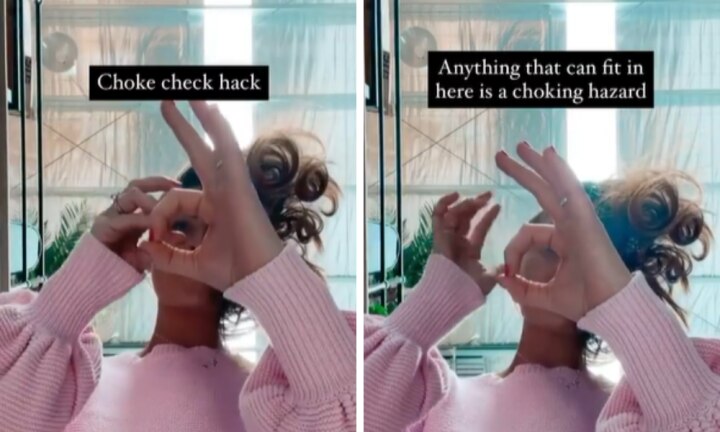 Nikki took to Instagram to post a video of her 'favourite parenting hack…This is how I check to see if food or small items may potentially be a choking hazard for my bubs. The circle is approx the size of a child's airway aged 0-3. If anything can fit in this hole, then it's a choking hazard.'
Basically, hold your finger and thumb together to create the size of a child's airway (as a general guide). Then, drop different items through that hole to determine which are hazardous – such as cherries, grapes, coins, hair clips, popcorn, etc.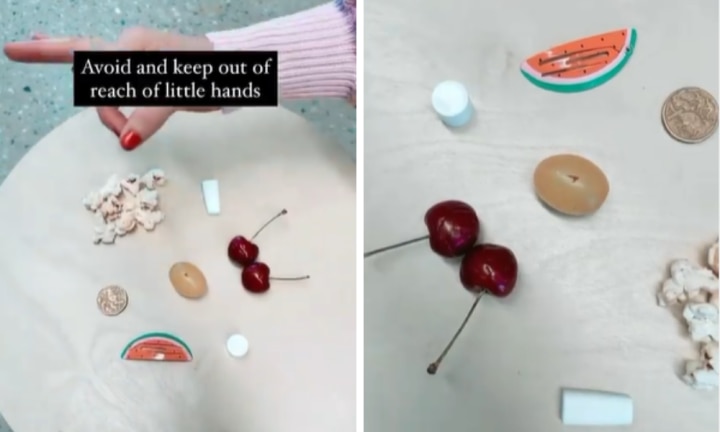 Nikki explained, 'This hack was created to help you find choking hazards and potentially save the life your little one! It is designed to show you how easily an object could get stuck in an airway and block it'.
She gives an example of a grape which, if not in quarters, a full grape could completely block a child's airway.
She wrote, 'It helps you to see that there are A LOT of things that can fit, which means there are a lot of potential hazards around. This will help you when making buying decisions for toys and even with preparing food.'