Hello Europe (and Australia!)
The Eurovision week in Malta is almost as intensive as a general election. We take it seriously and we turn to all our socials to run a commentary each night.
Whether you love or hate Eurovision you will hear about it and you will take a sneak-peak about what is happening even though we sometimes do not admit it.
Along the years we have witnessed some rather unique performances which although they may not have taken the trophy home, they stayed living rent-free in our minds.
And let's face it, this is why we watch the Eurovision, for such acts.
Here are some of our favourites:
ZERO GRAVITY – KATE MILLER HEIDKE (AUSTRALIA)
Australia is the new kid on the ground in Eurovision. However let's not underestimate them! This was just spectacular and left us in awe. Genius idea!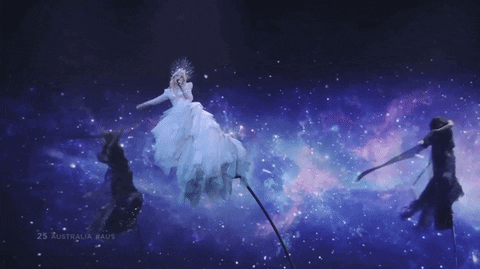 SOLDI – MAHMOOD (ITALY)
The lyrics of this one tell a painful story about living without a father figure. In an interview he said that the verses in Arabic are a perfect memory to him. Until last January, Soldi was the most-streamed Eurovision song ever on Spotify – holy spaghetti, yes!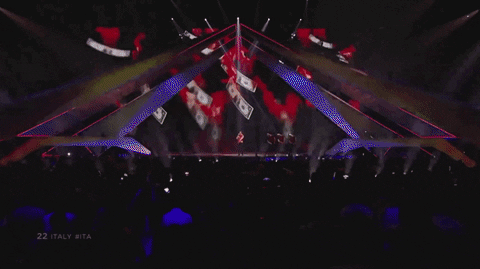 DANCING LASHA TUMBAI – VERKA SERDUCHKA (UKRAINE) 
We may not speak Ukrainian but we speak music and it surely got us up on our feet. The infectious number became a massive hit throughout Europe following its second-place finish in the 2007 contest.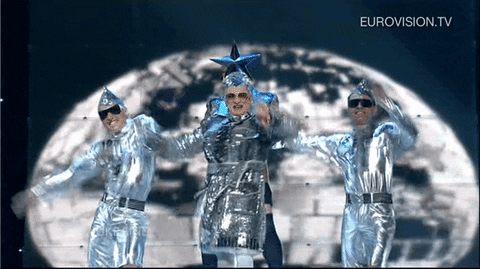 IF LOVE WAS A CRIME – POLI GENOVA (BULGARIA)
We are imagining that the conversation went along these lines.
Poli Genova: I want to glow in the dark whilst singing!
Eurovision team: Say no more.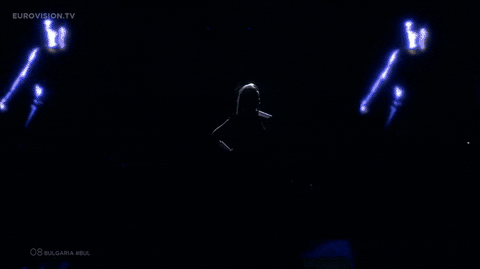 RUN AWAY – SUNSTROKE PROJECT & OLIA TIRA (MOLDOVA) 
Remember the epic sax guy? He has got the moves and he attracted the attention of many with lots of memes and gifs being created in his name. You can also find looping videos that go up to 10 hours of the epic sax guy. It is the kind of video that we didn't know we needed.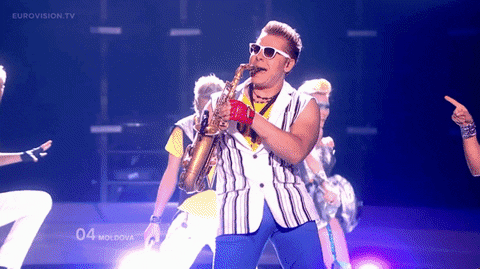 SHADY LADY – ANI LORAK (UKRAINE)
In 2008, Ani Lorak struck like thunder when she served us a Eurovision classic 'Shady Lady' to Belgrade. With man in boxes and lighting up accordingly – woman power, literally! Shady Lady however wasn't always shady she could have been magic but the composer decided to change it.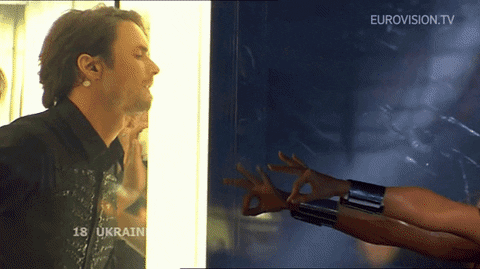 FLYING THE FLAG – SCOOCH (UNITED KINGDOM)
Leave it to UK to come up with something like this! They replicated an airport scenario with security passes and all! Now we just want to catch a flight to A N Y W H E R E!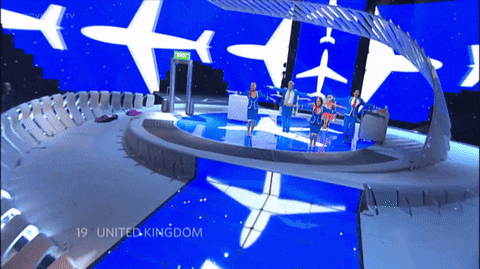 HARD ROCK HALLELULJAH – LORDI (FINLAND)
Not many expected this one to win but all we can say is that it was one great 3-minute heavy rock concert!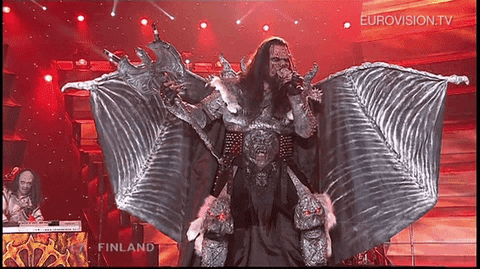 WE ARE THE WINNERS – LT UNITED FROM LITUANIA (LITHUANIA)
These bunch were very optimistic and we kind of love that. They declared they are winners before even starting! Douze points for the effort. Also the guy below is meant to reflect that one embarrassing uncle at a wedding. Well..
SHAKE IT – SAKIS ROUVAS (GREECE)
There has to be that one performance where there is a spectacular outfit change, right? And if not Greece, then who? Also remember when Sakis was all the rave? He surely crushed a lot of hearts back then… some of us still can't shake that off!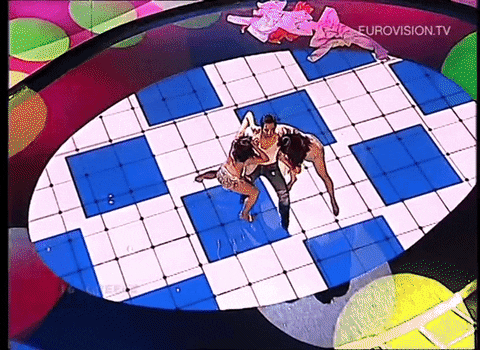 What about you? Tell us your favourite ones!