As the race against time has intensified for people all over the world to be inoculated with one of the COVID-19 vaccines currently available, Financial Times has given a rundown of where the countries everywhere stand. With Israel and the United Arab Emirates leading the way, with over 25% and over 15% of the population inoculated respectively, Malta sits at the 7th place worldwide, way ahead of big EU countries such as Italy, Germany and Spain.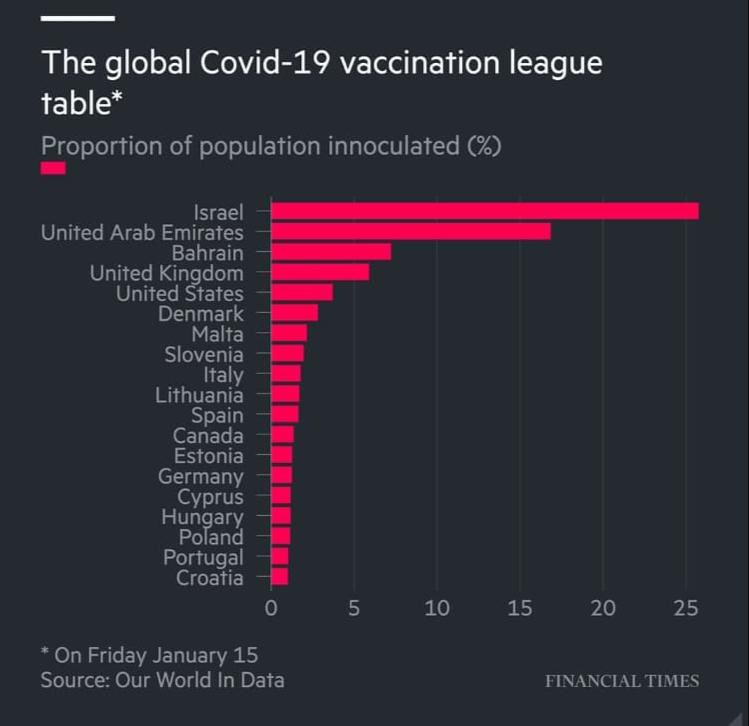 On a European Level, Malta is currently in second place, after Denmark, which is a positive placing, given that the COVID-19 vaccine rollout started just three weeks ago.
As Malta has yesterday received the largest consignment ever of COVID-19 vaccine doses, which has not been affected by a recent decision taken by Pfizer to decrease the delivery rate, Prime Minister Robert Abela, commended these results and thanked all the healthcare workers who are working tirelessly to continue to increase the vaccination rate.
Meanwhile as was issued in yesterday's medical bulettin issued by the Health Ministry, more than 11,000 doses had been inoculated as at last Sunday.