Recently, MSCHF – the company making Lil Nas X's 'Satan Shoes' – has been receiving LOADS of attention for their collaboration with Lil Nas X on the Air Max 97 sneaker, which is full of actual human blood in the Air unit…
Anyways, the Air unit sold out in literally under a minute. Responding to the unofficial collab, Nike has now filed a lawsuit for trademark infringement and dilution.
As stated in court papers, Nike is claiming that MSCHF has 'materially altered to prominently feature a satanic theme without Nike's approval or authorization'.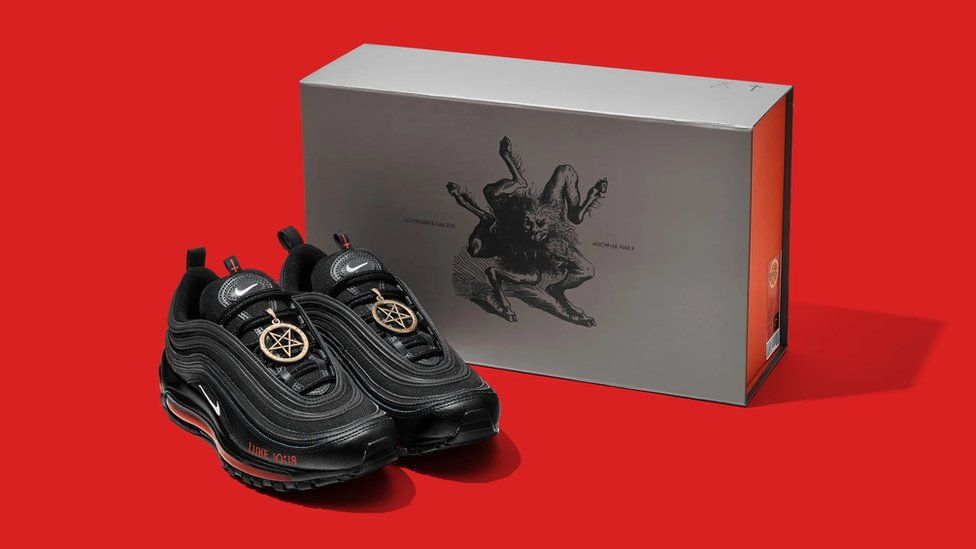 Following the release of the highly-controversial shoes, the Swoosh brand received multiple complaints, with customers calling for a boycott.
'Nike files this lawsuit to maintain control of its brand, to protect its intellectual property and to clear the confusion and dilution in the marketplace by setting the record straight', the papers read.
Lil Nas X for the past 4 days: pic.twitter.com/LjkWauJTbw

— 🪐 (@cznbandz) March 30, 2021
Meanwhile, MSCHF has yet to issue a statement regarding the situation. As of now, Nike is asking the Brooklyn-based brand to cover the costs of the suit, lawyer fees, and any other damages that the customized shoe caused.
Responding to the backlash, Lil Nas X also posted a satirical apology video on YouTube.