Drake has been out of action for some weeks now, recovering from a knee injury, even though that did not stop him from releasing a scented candle, in his own scent, so that you can having your house smelling like Drake. Fancy, eh?
Anyway, we seriously think that in the Candle range, we shall soon be seeing a gym-Drake-Scent, as the star returned to the gym now to get back in full form, after his little time out.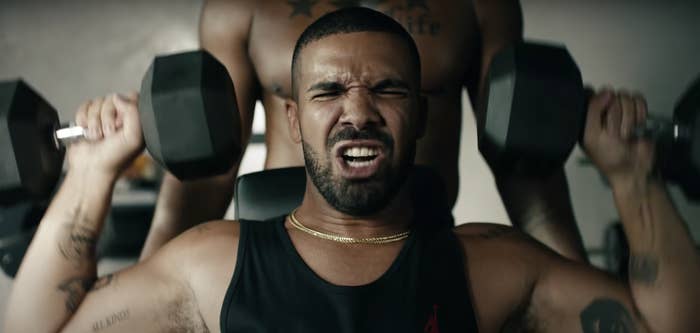 However, a photo that he posted on his socials earlier this week, has suddenly turned up the heat for many of his fans, and, has also led to some questions, which fans will probably not get answered.
The temperatures are at their coldest everywhere, and we all need a hot drink at times like these, to warm the cockles of our heart – excuse the unintended pun!
I mean, Drake showed us how to hold a dumbell, but it was his flexing photo that has gotten his fans talking, and wondering actually how many legs Drake has. Could it be three? :p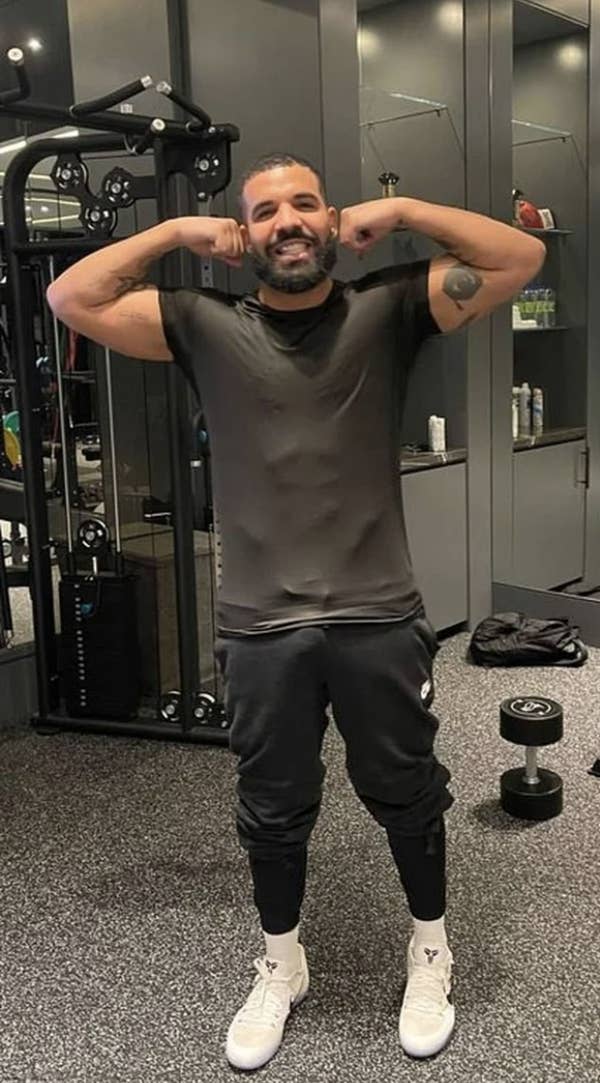 The Shade Room posted the photo on their Twitter feed, and the reactions are simply cracking us up!
Now y'all know damn well ain't nobody lookin at his arms 😒😂

— Queen CoCo Dinero🏁💙💫🐝 (@MissCocoDeluxe) January 13, 2021
This is not about the guns though. pic.twitter.com/3YYYekE97Z

— Papi 👑 (@Papirazzi_) January 13, 2021
Gains huh!? 👀👀👀👀👀👀👀👀 pic.twitter.com/bWfKlkIz6i

— Z♊LEKA (@uZolekka) January 13, 2021
We do not know the answer to the leg question, as we are no experts, but we shall leave that to your imagination – don't let it run too wild though, you're probably at work and reading this, ejja minn hemm! Carry on!
Thank you Drake, for serving us thirst and well, erm, gains, as we slowly settle into 2021!