Motorcycle stuntman Alex Harvill died on Thursday while attempting to break his second Guinness World Record at 28 years old.
Harvill was attempting the record for Longest Motorcycle Ramp Jump at the 2021 Moses Lake Airshow in Washington State. The jump required him to land past the current record of 351 feet.
In a video, the stuntman can be seen crashing just shy of the landing dirt mound, tumbling off his bike during a practice run.
It was confirmed that Harvill died after being taken to the hospital, but an autopsy is yet to be conducted in order to confirm the cause and manner of death.
In honour of Harvill, the Moses Lake Airshow vowed to donate all proceeds from the jump towards his medical expenses. At the time of posting, the organisers wrote, 'Our hearts are with Alex and his family, and wish him a speedy recovery'.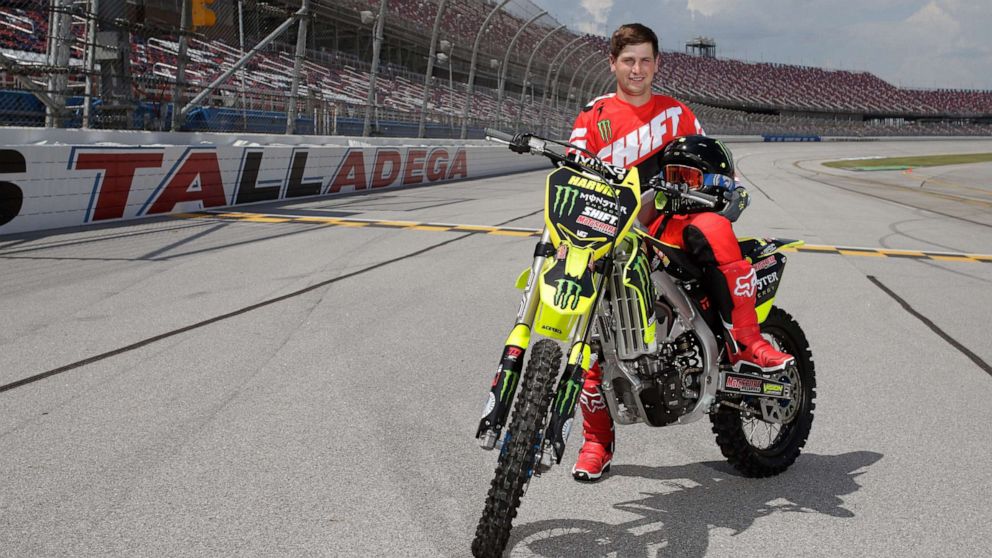 The stuntman still holds the Guinness World Record for the Longest Dirt to Dirt Motorcycle Ramp Jump with a distance of 297 feet, which he accomplished back in 2013.
Harvill is survived by his wife Jessica and sons Willis, 4, and Watson, 4 weeks.