Infrastructure Malta is working to open another three of the Marsa Junction Project's seven flyovers next month.
The agency's contractors have now completed over 70% of this €70 million EU-funded project, the biggest infrastructural investment ever made in the Maltese road network. Despite some setbacks due to the recent Covid-19 containment measures, it is aiming to maintain this project's original December 2020 completion deadline.
After opening the first three flyovers in the last quarter of 2019, during the first six months of this year workers completed the structures of the other four flyovers. They are ready for asphalt laying and other final installations. The agency's contractors are now focusing on the four remaining access ramps needed to connect these flyovers to the roads converging at this junction, including Aldo Moro Road, Santa Lucija Avenue and Giuseppe Garibaldi Road. Five other ramps are already in place.
Infrastructure Malta is also building other new roads at grade beneath these flyovers, to create direct connections for quicker and safer travel to and from Sir Paul Boffa Avenue (Paola), the two new park and ride areas forming part of the same project, the Addolorata Cemetery and other nearby locations.
In the coming weeks and months, workers will be using 17,000 tonnes of asphalt to lay the surfaces of over 12 kilometres of new lanes that this project is adding to this critical node of the Maltese road network. To complete the final project works, between this month and October, the agency needs to introduce several diversions, as workers shift existing lanes to complete remaining works in different areas of the project. The first of these diversions will be in place this weekend. They include the opening of a new northbound link from Sir Paul Boffa Avenue to Aldo Moro Road and the temporary rerouting of the northbound carriageway of Giuseppe Garibaldi Road to an adjacent road through the Marsa Industrial Estate.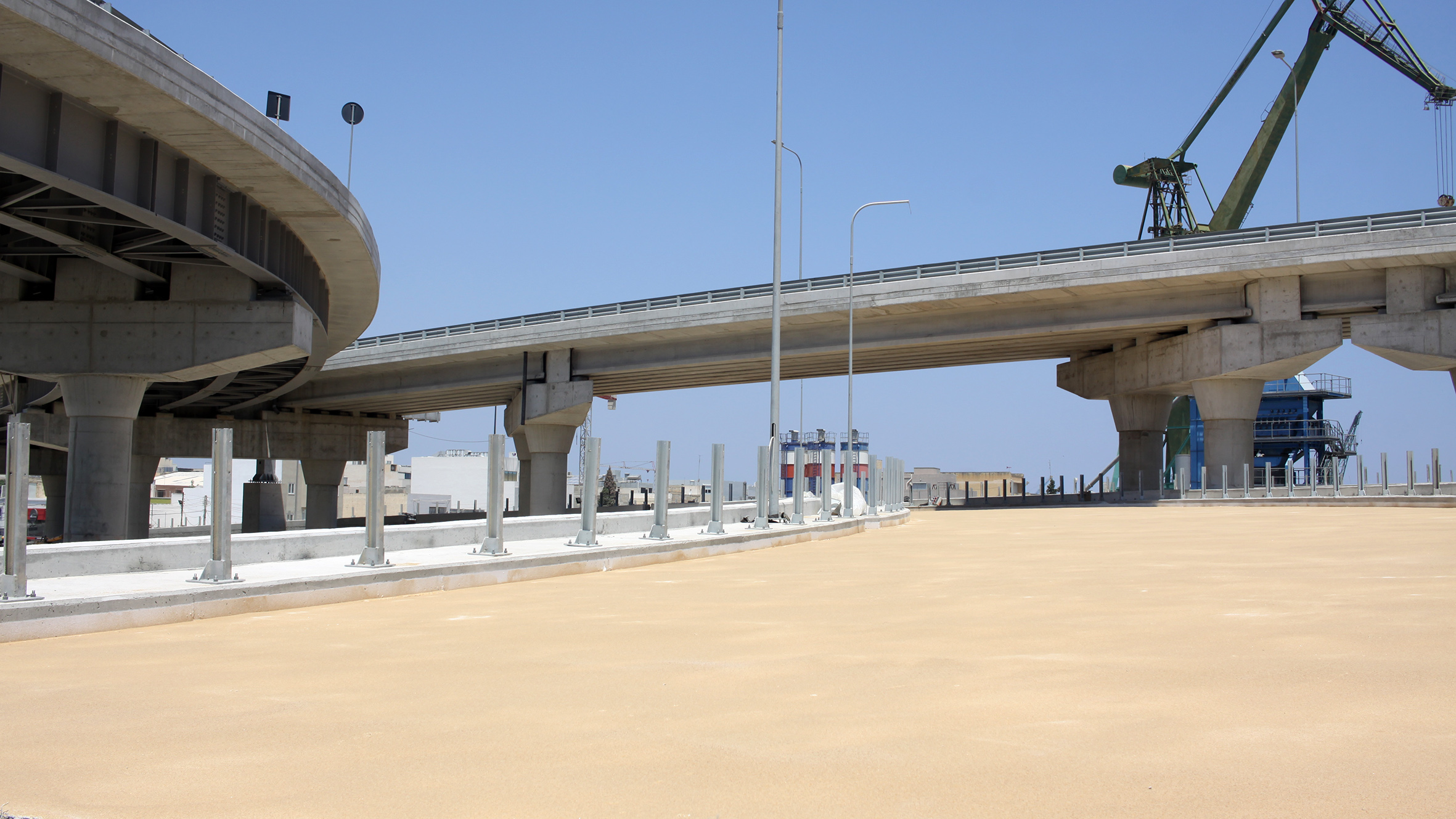 The project's new footpaths and pedestrian bridges, bus lanes, bus lay-bys, park and ride areas and segregated cycling tracks are under construction as well. In recent weeks, the agency also modified the project plans to introduce a new 10-metre pedestrian and cycling underpass, for safer alternative transport connections between Paola and Marsa.
Around this new infrastructure, Infrastructure Malta is forming new landscaped areas with many new trees and four monumental public art installations. In recent months, it built two large underground reservoirs to harvest 1.5 million litres of rainwater for the irrigation of these new green areas.
The Marsa Junction Project also includes the laying of over 13 kilometres of underground networks, including water mains, sewers, walk-through culverts for electricity cables, Internet and other telecommunication cable ducts and stormwater pipelines. These network upgrades will ensure improved quality and reliability in the provision of these services to several localities in this region, whilst securing additional capacity for future requirements.
Aktar ħidma fuq il-#MarsaJunctionProject 🚧✅

Publiée par Ian Borg sur Mercredi 15 juillet 2020
The Marsa Junction Project is co-financed through the European Union's Cohesion Fund and the Connecting Europe Facility. It includes the development of a new multi-level intersection to replace the old Addolorata traffic lights system with 12 kilometres of uninterrupted lanes, grade-separated at three levels, creating direct northbound and southbound connections between the arterial roads merging at this network node. It is ending traffic lights waiting times along this principal route to southern Malta, whilst reducing congestion emissions in Marsa and other nearby localities.