Mariah Carey recently released The Meaning of Mariah Carey, which might be jumping from page to screen, as the singer revealed whilst on a call with Jimmy Fallon on The Tonight Show, where they discussed her best-selling new memoir.
Fallon asked, 'There's rumours that it's going to be adapted into a movie or a TV series — is that true?'. To which Carey revealed, 'We're talking about some things. I really feel like it should; that was always my goal'.
The singer clarified that it was always important to write the book first. Fallon also addressed the rumours that Lee Daniels, who directed Carey's 2009's Precious, was circling the project, but Carey didn't budge…
She commented, 'We love Lee. Lee [is] one of my dearest friends and he gets me in a way that most people don't. But I'm not allowed to say yes, no, maybe so. Only Lee. Only Lee tells little leaks about things.'
Carey also revealed that she doesn't know who she'd want to play her onscreen, 'As you know, there's a lot of … they're gonna have to have quite the range'.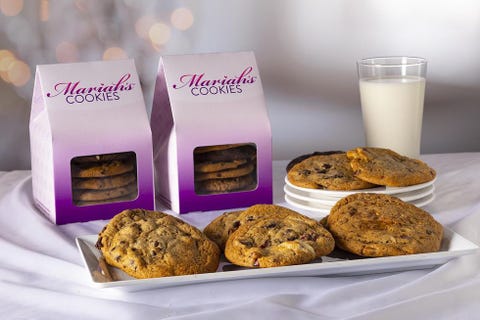 As for currently, she's in full swing her favourite time of the year, starring in Mariah Carey's Magical Christmas Special and launching her own line of cookies!