Imagine living in a sushi lover's world.
Imagine having exclusive Maltese rolls to devour instead of just having the usual shrimp tempura or California roll!
Take a look at potential sushi to choose from …
Maltese Makisushi
Picture the substitution of prawn with a mixture of gbejna friska and gbejna tal bzar.
God knows what a fresh taste that'll produce.
Think about bragioli transformed into sushi.
Think of the thin piece of meat making up the bragioli replacing the seaweed which wraps up the rice.
And of course, the succulent bragioli filling needs to blend in with the rice. Simply mouthwatering.
Nigiri would be spiced up with sun-dried tomatoes and soy sauce resting on rice instead of a slice of raw fish.
For those of you who fancy rabbit or chicken liver (unlike myself blehh), they'll make a great replacement for the raw fish as well.
California Role re-thought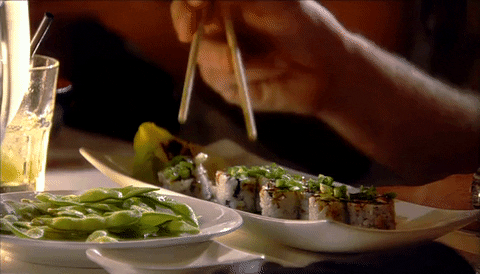 How about fusing Nanna's famous rabbit stew with rice to create the ultimate Fenek Makisushi?!
It'll most probably taste better cold.
Maltese Sausage Sushi Sandwich I can't even imagine the deliciousness of having 2 slices of cooked maltese sausage sandwiching rice.
A drizzle of soy sauce would add to the taste.
And obviously, Bigilla with felfel most definitely kicks wasabi out of the sushi game.
Sushi restaurants in Malta, please take note.
Tag a sushi lover!!