Malta's Got Talent auditions are well underway with yesterday being the third episode of the Maltese' … interesting talents. In case you missed it, here's everything important that went down.
1. Maxine was a very accurate representation of me trying to give directions.
2. Team Maximum Lock auditioned with the most impressive talent of all: parking
Can we also discuss how NO ONE WORE SEATBELTS. How the others didn't have a heart attack while this guy did donuts around them is a talent in itself.
3. Ray showed us time and time again he's the nice judge.
4. Sofija auditioned with the WAP dance
5. Kaya and Ike really made us feel the love tonight
… or lack thereof. Gharajjes??? At 10??? These children are here in a relationship at 10 and here I am at 25 … a failure.
6. Gwylim showed us a magic trick we all need – persuading people to wear a mask.
Which he followed with an even more impressive trick – using sanitizer. Wonders never cease.
7. Sarah and Maxine had a lot to say about Jan's "wellijs"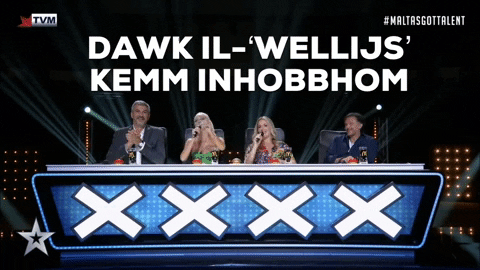 8. Prisiah and Sacha performed Blackpink's unreleased Just Dance choreo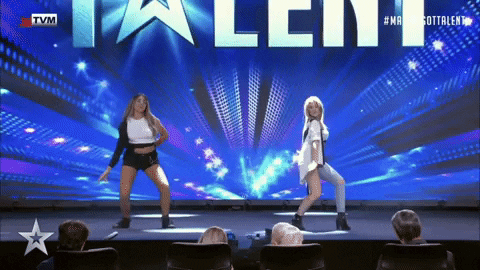 Personally, the best part of this audition was Sarah's "aj laff dows gijns".
9. Marissa got Sarah's *pearl clutch* of approval
She really climbed up that pole as faster than our Covid cases this month.
10. Howard pulled an Uno reverse card and gave Lillian a 'yes'
… and took it back two seconds later. JUSTICE FOR LILLIAN.
11. The judges reacted to Nicole the same way everyone reacted to last week's 200 case spike.
12. Who performed a really original, never seen before piece.
Ok, so her audition may have shared some similarities with a certain other audition … but it did actually take talent to pull that off. And that's on Sarah's golden buzzer. 
We are just loving how our Sunday Nights are sorted, so thank you MGT!