Let your mind paint you a quick little picture.
You're sitting calmly in your airplane seat, on your way to exploring a new (or already visited) destination. All of a sudden, the seat in front of you starts getting closer, and closer, until it's a little bit too close for comfort to be honest.
Your leg room is basically non existent at this point, and your knees are begging to be stretched. But alas, the person in front of you has reclined their seat and you must now fit your composure in half the space you had before.
If you ask me, reclining seats are the devil's creation, concocted purposefully to torture the receiver of its back end. A blasphemy and a curse. (The author of this article may or may not have spent a 3 hour flight squished in her seat due to the person in front of her reclining theirs)
AIRPLANE RECLINER SEATS SHOULD BE BANNED!
But not all of Malta seems to agree with me. A recent post on popular Facebook group 'The Salott' has asked people whether they think it is rude to recline their seat on an airplane, and the answers are surprisingly divided.
THERE WERE THE SANE ONES WHO WERE ANTI-RECLINER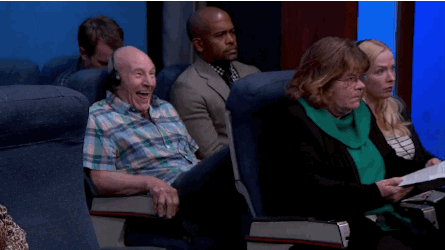 " No, I don't like the idea. You barely have space as is. At least be polite enough to ask the person behind you if they're ok with you reclining your seat."
" I disagree, why should you squish another person for your own comfort?"
"Depends on whether the person knows that the word r e s p e c t means. I would never recline my seat with someone behind me."
"No way, it makes my blood boil when some inconsiderate imbecile puts their seat down, there's hardly any room as it is!"
THERE WERE THE PRO-RECLINES WHO MADE THEIR CASE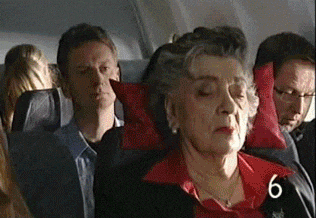 "If seat reclining were not "allowed", then airlines wouldn't have made it possible to recline your seat."
"Imagine having a 14 hour trip, you've respected the person behind you by not reclining your seat, only to end up spending 14 hours in discomfort yourself, while having paid the same amount of money as everyone else."
"I recline the seat on long flights. The person behind me can nag all they want. They can do the same as I did and recline theirs too."
"You have the right to. Nothing more, nothing less. If you don't think you've got enough leg room, you can pay more and choose a seat with better space."
THEN ONE REPLY BASICALLY SCHOOLED EVERYONE 
"The seat reclines for a reason however there is a designated time for reclining and that is not during meal, snack times, take off and or arrival. The issue results from the fact that airlines have gotten extremely greedy by squeezing in more rows of seats decreasing the seat pitch. When someone does recline in today's seat space it is in someone else's face."
What do you think about this? Should reclining airplane seats be banned?