Credits to @ashok_gurung55 & @graziella bonovia for the photo
If there's any camping season in Malta, it's undoubtedly Autumn – the one season where it's not too hot and not too cold. From basics like the Ghajn Tuffieha camping site to hidden gems like Il-Kalanka in Marsaxlokk, check out these 6 camping sites!
PS: Unless it's a designated camping site, you'll need a permit from the local council, so make sure to do your research.
Santa Marija, Comino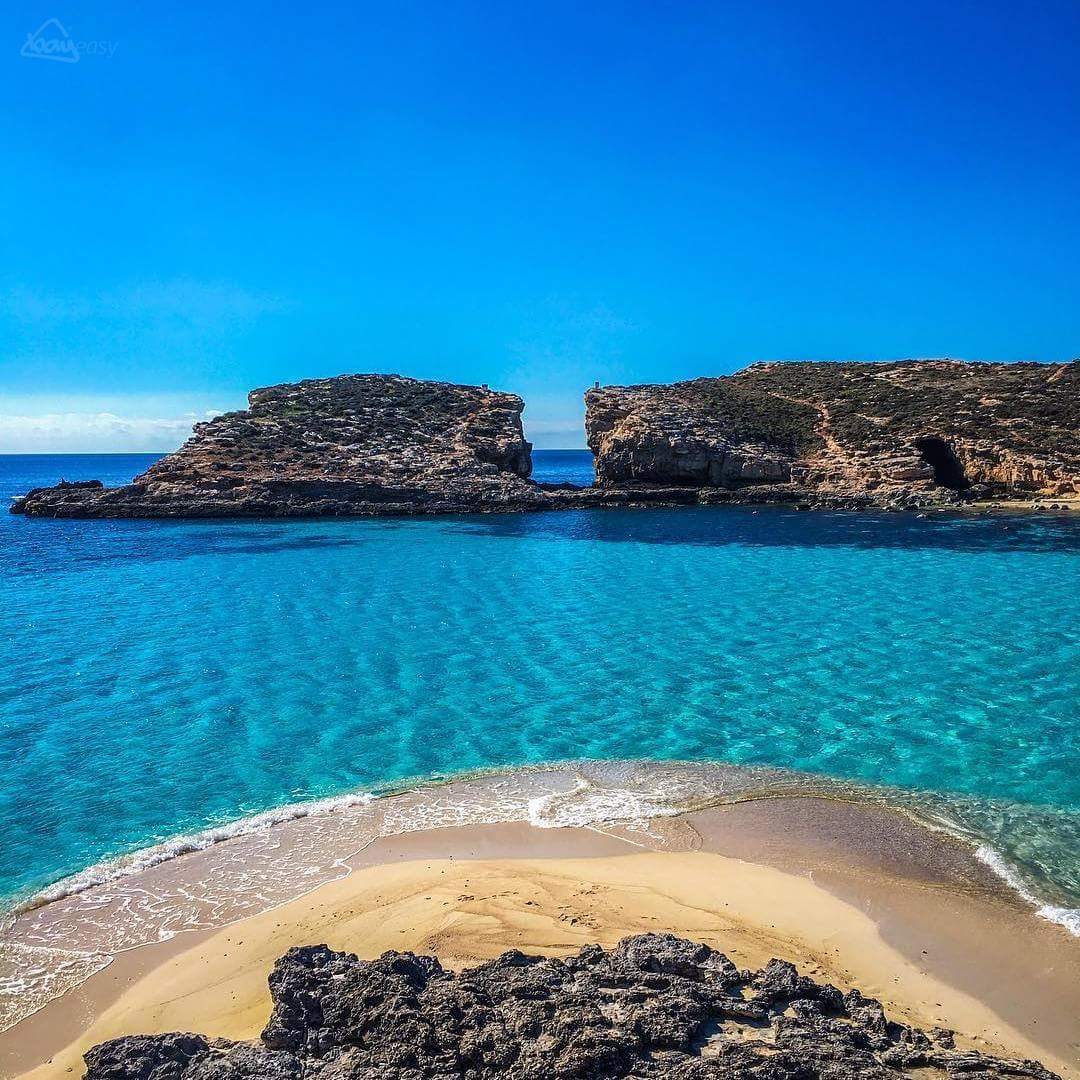 If you quite literally want to 'get away from it all', then you can head to as far as Comino – which is cut-off from all cars, traffic, and overpopulation. Plus, there are many sights to see, like the Comino tower, the battery, the old pig farm, and – of course – the beautiful coastline! Just make sure to check out the boat's schedule from beforehand (which FYI, takes a small fee for camping gear and equipment)!
L-Ahrax, Mellieha
If you're a fellow camping lover, then you've probably heard of – or been to – L'Ahrax tal-Mellieha before. And this is because it's a pretty ideal camping location in the far North of Malta… Being in woodland on the edge of a cliff and all, L-Ahrax has some major views to offer (and not to mention a superb night sky and sunrise)!
You'll need a permit for this camping zone, as well as for any bonfires.  Thankfully though, it's largely accessible by car – so especially if you're looking to get away for just one night or two, it's a pretty great!
Bonus Tip: There's also Slugs' Bay nearby!
Mistra, Xemxija 
This is a GREAT spot if you're planning on loads of hiking! Found in the northeast of Malta, Mistra has a terrific camping site to offer, especially for those who travel by bus or need groceries, since the area isn't far from any essential services. On top of that, there's also Mistra Bay nearby!
Selmun
Another great spot for hiking is Selmun, which is also pretty close to Mistra. Other than that, though, Selmun offers a handful of camping options, ranging from the hard-to-access yet gorgeous Mgiebah Bay to the old army barracks overlooking Mistra! Beware of Mgiebah Bay on rainy days though, due to the clay. There's also the Selmun Palace that's worth checking out.
Ghajn Tuffieha
Ghajn Tuffieha is home to the gorgeous Golden Bay and Riviera Bay, but it's also home to the Ghajn Tuffieha Campsite, which is an official scout's campsite that's open to the public! This is a great option if you want to be a little bit more comfortable on your camping trip. The site does offer facilities, but booking is required.
Bonus Tip: Ghajn Tuffieha even offers horse-riding!
Il-Kalanka, Marsaxlokk
There's quite a hike down for this one, but it's a great spot to camp in if you love diving and the beach! Il-Kalanka's transparent clear water makes up a natural pool that you just can't miss. While it can get crowded during peak summer months, it's always pretty quiet during Off season… so it's great to consider for September!
Happy Camping! Remember to clean up behind yourselves & leave the place nicer than you found it!