We all know and love Europe – home to some of the most majestic, bucket list destinations in the world… But the continent's small towns are just as dreamy, packed with culture and beautiful architecture, and fewer crowds to share them with! From humble fishing towns to cliffside towns, here are some of the prettiest towns in Europe!
Giethoorn, Netherlands
Love Venice but hate the crowds? Then Giethoorn is the place for you! It's even called the Dutch answer to Venice, and just like Venice, there are no cars in the centre so the only way to get around is on foot or by boat. Roam around the thatched houses sitting on peat-filled islands before stopping at the Michellin-starred restaurant Hollands-Venetie!
Guimarães, Portugal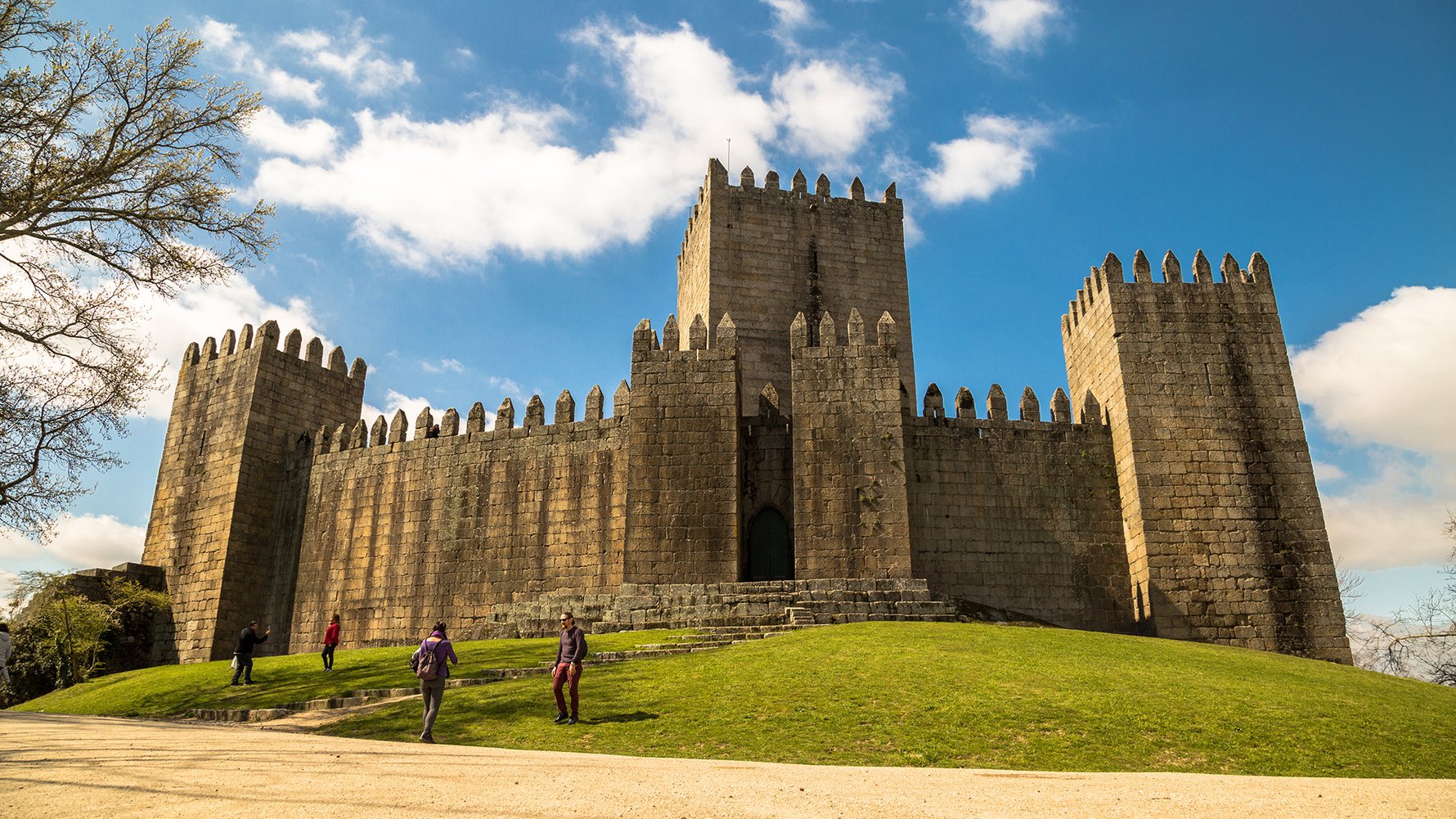 History lovers, this one's for you… Guimarães was named the country's first capital in the 12th century and its medieval core remains largely intact, with loads of convents, palaces, and a castle! Like everywhere else in Portugal, you'll still find some impeccable, local bakeries here too with a local speciality of torta di Guimarães, a pastry filled with squash and ground almonds!
Roscoff, France
Most port towns are grubby, I know, but not France's Brittany region! Nowadays, Roscoff is a centre of thalassotherapy, using seawater to treat medical conditions. There's also beautiful Breton and plenty of tiny fishing boats bobbing in the small harbour!
Anghiari, Italy
Hovering on a hillside close to the Tuscan-Umbrian border, Anghiari is a small walled town curling round itself as it clings to the landscape. Roam around the alleyways and roller-coastering streets as you stop by grand palazzi and the Museo della Battaglia di Anghiari.
Nafplio, Greece
Nafplio, as CNN puts it, 'straddles the Aegean Sea in the Peloponnese, with its Venetian-built castle thrusting into the water' and a stunning 'Old Town spooling out behind the walls'. Nafplio was also the first capital of modern Greece, so there are plenty of things to do from lidos to an archaeological museum.
Mostar, Bosnia and Herzigovina
Mostar's Stari Most (otherwise known as 'Old Bridge') built by the Ottomans in the 16th century has long been considered one of the finest examples of Balkan Islamic architecture. It's one of the most famous sights in the Balkans. Traditionally, locals drive from the bridge but today, it serves as a stop on the Red Bull Cliff Diving World Series. The bridge was destroyed in 1993 during the Balkan wars and then a reconstructed bridge was built in 2004.
Mazara del Vallo, Sicily
Founded by the Phoenicians roughly 3,000 years ago, it's seen myriad cultures flow through (in fact, you're more likely to find couscous on the menu than pasta here) … Walk around as you stop by the Satiro Danzante (dancing satyr) – an ancient bronze statue fished out of the sea in 1998.
Clovelly, UK
This little fishing village in Devon, southwest of England, could only be accessed by donkeys in the past. They still don't have cars, but they do have man-powered sledges, and if you can't face walking back up to the car park, you can grab a ride in a Land Rover instead!
Dinkelsbühl, Germany
History, timbered houses, stout towers and much more… Dinkelsbühl sits on Germany's 'Romantic Road', a route known for its enchanting towns. Medieval walls surround the city with a vast Gothic church in the centre: Fun Fact: It also served as the setting for The Enigma of Kaspar Hauser!
Korčula, Croatia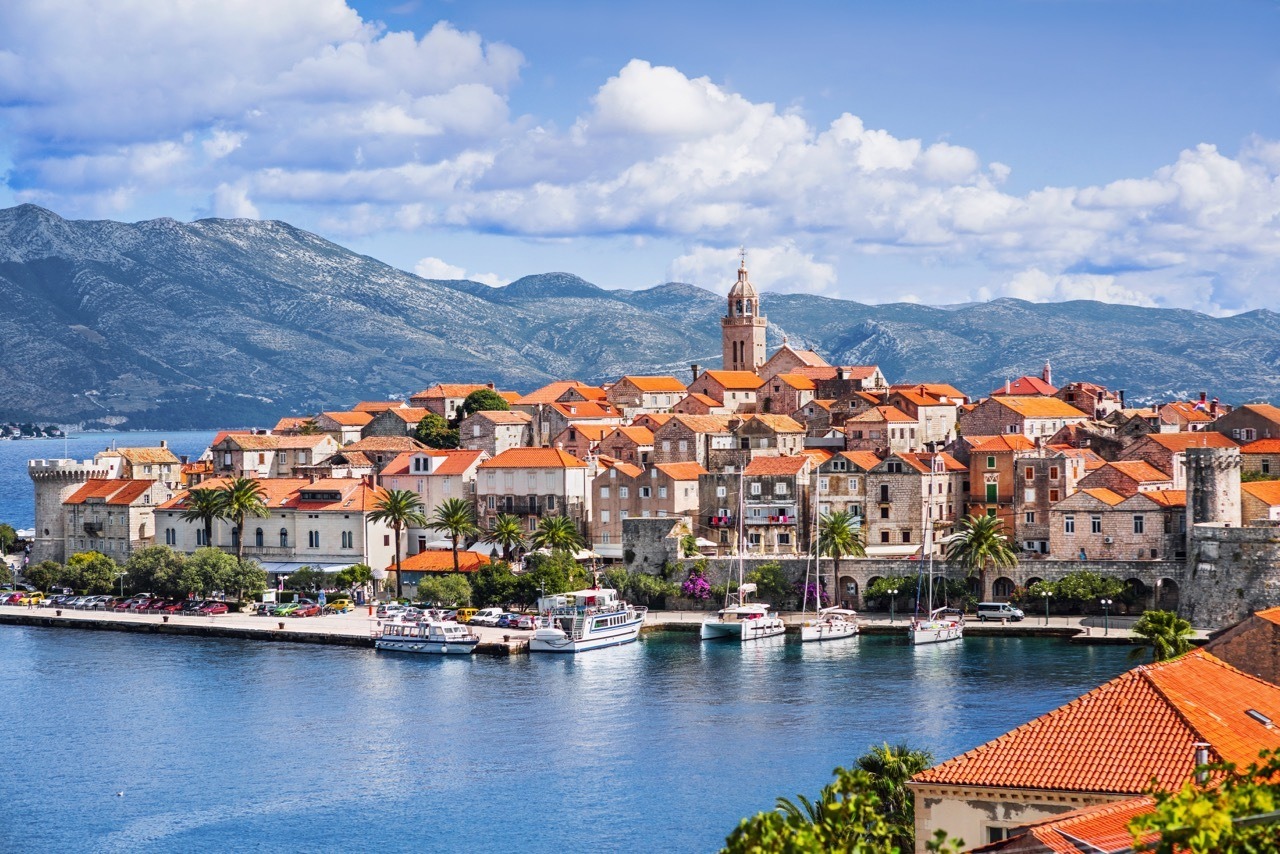 A true, world-class town with gleaming white streets and buildings built from local stone! Water surrounds almost the entire town which is packed with buildings left by the Venetians, who ruled here for centuries.