"Everybody's Talking about Jamie" and "Six" will be the first musicals back in London's West End come November, eight months after the curtains came down.
They will be in fact, hitting the stage three weeks after a series of non-musical shows which will be reopening and restarting London's Theatre District, which many Maltese are fans of.
Adam Kay's 'This is Going to Hurt', Agatha Christie's 'The Mousetrap' and The Play that Goes Wrong will all open their doors to socially-distant audiences in October.
Venue bosses have stated that robust risk mitigation will be in place. These include reduced capacities, contactless ticketing, temperature checks and deep cleans, as well as hand sanitation, face coverings and track-and-trace.
The producers of Six, the hit show about Henry VIII's wives, will take a separate cast to The Lowry in Salford from late November.
The musical had been due to be staged in the Greater Manchester venue's 450-capacity Quays theatre over Christmas, but will move into the complex's 1,700-seater Lyric in order to accommodate all ticket holders while ensuring social distancing.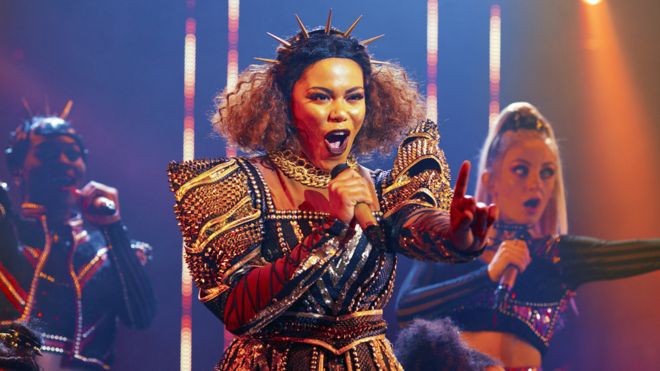 SIX The Musical – Reopening on the 14th November at The Lyric in London
Photo: ELEANOR HOWARTH
"We are reconfiguring the entire stalls to absolutely comply with social distancing," Nimax Theatres boss Nica Burns told BBC Breakfast.
Promising more legroom as one positive consequence of the new set-up, she added: "We're taking out some of the rows. We feel very sure that we'll be able to keep this venue safe for our audiences."
Most of the shows that have announced their reopening plans so far, will be in fact staged at Nimax venues.
Everybody's Talking About Jamie will resume at the Apollo on 12 November. However, the group's biggest production – Harry Potter and the Cursed Child at the Palace – will not return until at least February.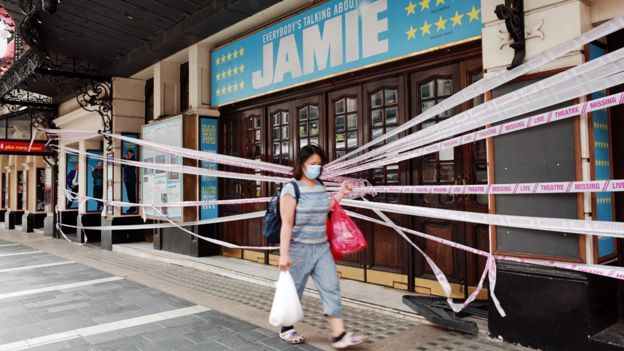 The Apollo – home to Everybody's Talking About Jamie
was Covered in tape as part of the Live Theatre Missing Campaign back in July
GETTY