As of 2022, local police officers will be requested to undergo a drug test so that the Police Force may prevent drug abuse.
Police Commissioner Angelo Gafa revealed that the Force is fighting against corruption, including those police officers who report colleagues on crimes, without being identified or any action taken against them.
The latest initiative to drug test the Force falls in line with the transformation strategy permitting the Police Force to be further modernised, transparent, and accountable.
This means that any police officers who refuse to undergo the drug test may be dismissed from the Force while all officers will be subjected to the test.
Mr. Gafa' also revealed that an internal consultation is currently ongoing in the Force to introduce this procedure after the law was enacted by Parliament. He added that the aim is that the Force's high officers undergo the test at least once a year.
Other measures that will be introduced include a registry wherein all gifts offered to police members will be listed, including those not accepted. Police officers will also be able to report colleagues anonymously.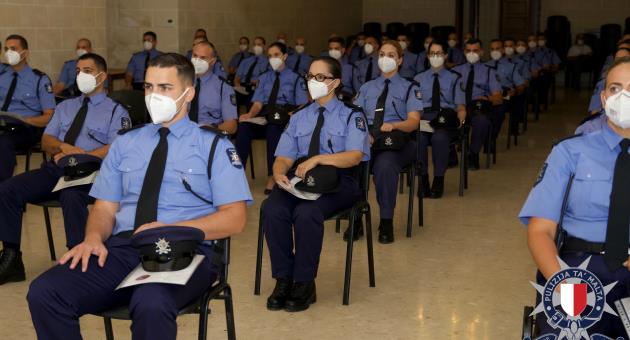 After a discussion with the Institute of Maltese Journalists, courses will be held to ensure that officers maintain good relations with journalists and avoid media leaks.
The strategy will be fully implemented by 2025.