The LifeCycle Malta Foundation is donating a sum of €25,000 to the University of Malta's Research, Innovation & Development Trust (RIDT) for its investigation into polycystic kidney disease (PKD)!
The foundation's chairperson, Dr. Shirley Cefai, thanked Nestlé Malta for making this sponsorship possible, referring to it as a 'team effort despite the challenging times'.
The research, 'Genotype-Phenotype of Autosomal Dominant Polycystic Kidney disease in Malta', aims to provide a genetic diagnosis to local patients suffering with ADPKD. It is currently being conducted by UM's Anatomy and Cell Biology Department, in collaboration with the Departments of Medicine and Pathology at Mater Dei Hospital.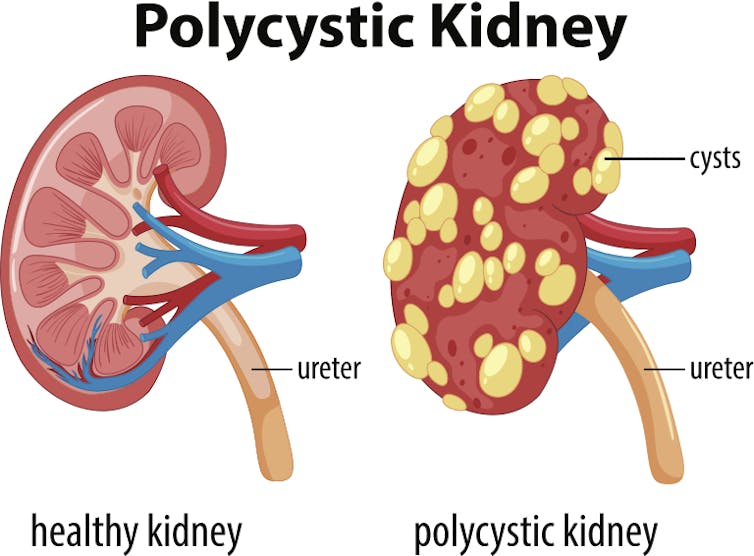 The study is being led by; Prof. Jean Calleja Agius, Prof. Emanuel Farrugia, Dr. Edith Said, Dr. Graziella Zahra, Dr. Christopher Barbara, and Ms. Nathalie Bonello.
Dr. Said shared that, with researchers having identified multiple genes vital in PKD for analysis and compiled customised gene panels, the research will investigate the cases of most local families with ADPKD over a timespan of three years.
PKD is an inherited disorder of cyst clusters that primarily develop in the kidneys, causing them to enlarge and eventually, lose function. Its symptoms may be severe during childhood and adolescence and mild later on. PKD can also be inherited in a dominant (ADPKD) or recessive (ARPDK) manner.
Thus far, 35 individuals with ADPKD have consented to participate in the study and in some, rare pathogenic mutations have been identified. They've been diagnosed clinically, hence allowing room for the identification of individuals at risk of developing PKD and in return, enabling timely surveillance.
UOM Rector, Prof. Alfred J. Vella referred to this as an excellent example of the University's service to society through its research mission. Mr. Wilfred Kenely, RIDT CEO, also expressed his gratitude at how all entities came together to help raise awareness and believes that the solution is in science.
If you'd like to make a personal donation to the LifeCycle Malta Foundation, you can either send them via Revolut on 99329101, by PayPal, or through SMS on 5061 7370 = €2.33, 5061 8920 =  €6.99, 5061 9229 = €11.65, or by calling 5160 2020 = €10, 5170 2005 = €15 and 5180 2006 = €25!