The biggest European club game in the annual calendar of football definitely and unsurprisingly draws in the biggest crowds in any stadium. That is, when people were allowed to watch matches in person.
Thanks to the wonders of technology, and a stable internet connection, the crowds become virtual, and oftentimes surpassing football-ground numbers.
Picture this, some 11,000 people trying really hard to find a Bayern Munich vs Paris Saint-Germain game, to eventually find one – or so they thought!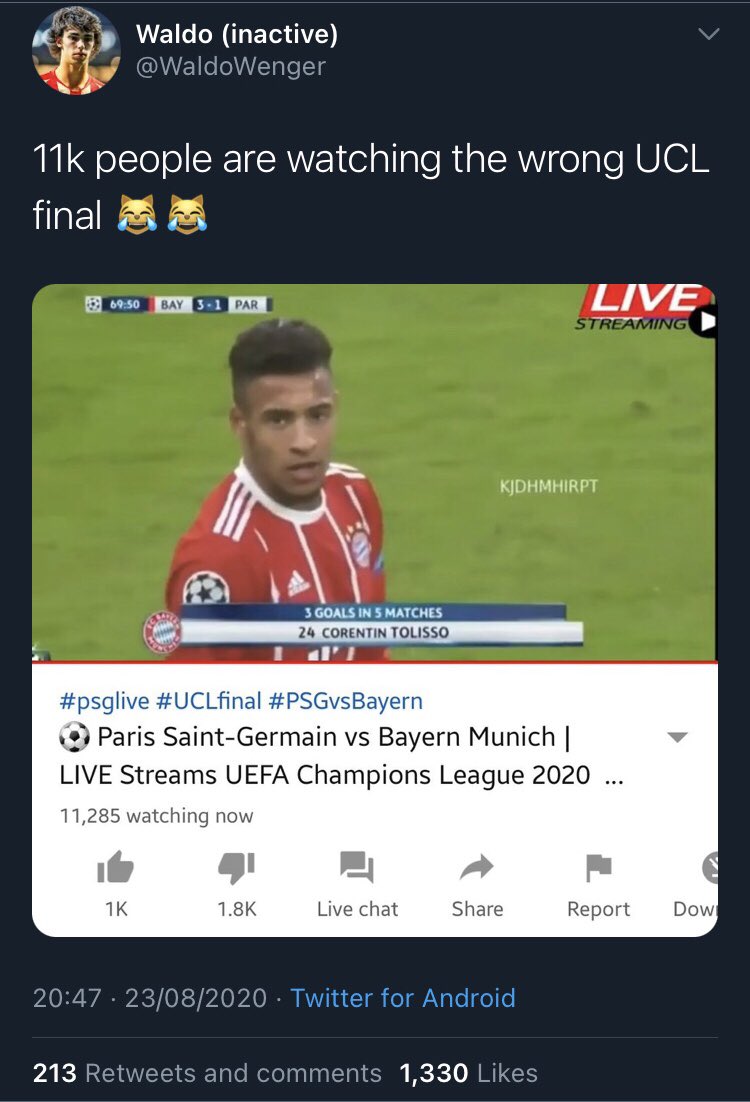 Last night, a YouTube channel streamed the wrong game that had more than 11, 285 people watching it.
The channel was live-streaming(the video is now unavailable) a past game between the two teams that played in December 2017 in which Bayern beat PSG 3 goals to 1.
The game was also being played in the wrong stadium, with recently retired players and actual fans watching it.