The COVID-19 pandemic has forced various establishments to close, but for some reason, the Maltese population seems to find the lack of access to hairdressers to be, perhaps, one of the most distressing.
Over the past couple of days, Health Minister Fearne and Prof Charmaine Gauci were both asked whether it is illegal for hairdressers to carry out their services in people's homes, to which they replied that although it is not illegal, it is greatly frowned upon. In fact, hairdressing shops were not among the non-essential shops that were allowed to re-open as of Monday 4th May.
We caught up with local hairdressers who wish to remain anonymous. They shared the kind of messages hairdressers are getting at the moment from clients, and the kind of position they find themselves in, and if we're being honest, we're a bit in disbelief…
"Above anything else, we want our clients to understand that we're not refusing to provide our services because we don't want to do your hair or because we're enjoying our time off!
"To be honest, I am mostly shocked by the way we are being treated. An elderly woman called me the other day, telling me: 'listen, I'm at home, I don't have the virus, and you're staying at home so you don't have it either … could you come do my hair please?'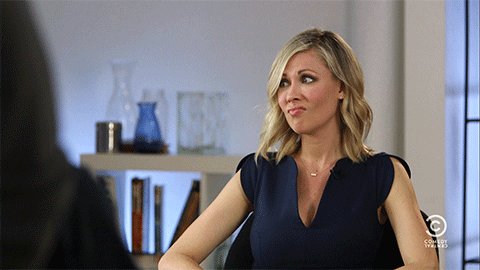 "One woman who lost her mother-in-law called us to see if we could do her hair for the burial, and when we said no, she got pissed off… are we that vain that we've reached a point where you're debating whether or not to go to a burial because your hair isn't professionally done?'
"Or even worse, people calling a hairdresser they've never been to before, asking for hair dye. It would be dangerous to provide a client with hair dye you've never tried on them before. What if the colour doesn't match? What if she has a reaction to the dye?
"We get that not having your hair done is frustrating, but if our job could be done by anyone then why did we spend years in training? I've heard of clients bleaching their hair themselves, and having 3/4 of it fall off cause they did not know how to properly do it!
"At this point, I've been refraining from posting anything on my Facebook. If I post a photo while I'm out for a walk, I'll get messages like – 'Ara, you seem to be enjoying your time off, it's better if you come do my hair, instead.
"Hairdressers all over the island are more worried about losing clients than of getting the virus. I know hairdressers who won't be going back to work once the pandemic is over. The stress is too much or them, and they'd rather change careers.
"Sometimes, people can be really selfish… they're willing to put our lives and our family's lives at risk, without giving it a second thought. Please, don't think it's because we don't want to provide you with our service… just like you're at home following self-isolation rules, scared of getting the virus, so are we! Just because I'm a hairdresser, doesn't mean I am immune to the virus!!"
"We've been receiving calls from clients every day, asking us to make sure they're first on our list when we get back, but we can't give service to all our clients on the first day. We ask you to be patient … if we can't fit you in the first day, please, don't go to another salon, wait your turn, we are doing the very best that we can."