Did you know that you can get paid for shoe sniffing?
In a world of footwear obsessives, the newest releases can sell for thousands and eBay is not a stranger to this as it sells a pair every nine seconds.
For example, Red October Yeezys launched in 2014 for $179 now often retail in their thousands when being resold on websites such as eBay. This shows the popularity of the industry is soaring with the sneaker trade worth £6billion globally in 2020 – and expected to increase again this year.
As part of its process of authentication, the authenticators within the company will check the sneakers to ensure that the product is consistent and follows the listing title, description and images before doing a sniff test. Yes, you read that right.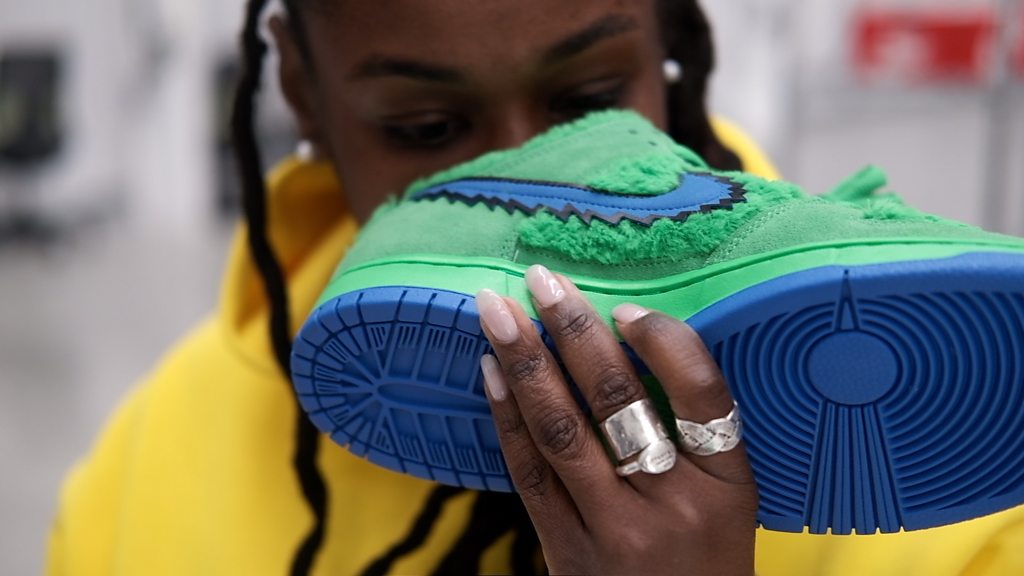 Over the years, eBay has gained its reputation as the original marketplace for sneakers and remains one of the largest channels that brings together sneaker buyers and sellers.
In fact, now they just moved on to launching an Authenticity Guarantee in the UK where once the product item is approved and followed the required process it has an eBay tag to guarantee it.
This centre aims to stamp down on fake fancy trainers as sales of expensive shoe boom.
Rob Hattrell, head of eBay Europe, said:
'We want enthusiasts to know eBay's got their back when they are looking to invest in sneakers and we're here to help sellers build their businesses.'